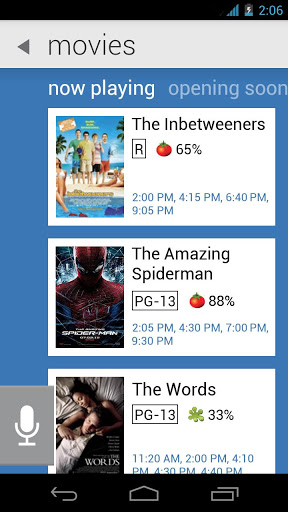 Up until today, Maluuba was only available in the US, UK, Australia and Ireland. In fact, it was only a couple of weeks ago that it launched. Now, they have rolled out an international version on the Google Play Store. Just like the other versions of the app, the international version is free.
Maluuba launched a special international version of the app instead of just updating its other version because the app depends on a large number of local partners. Some of these partners are region specific, so it forced them to launch a different version for the international audience. Yelp is a prime example of a partner that is only supported in certain regions.
For the time being, Maluuba still only supports English. So even though it is supported all around the world, only English speakers will be able to enjoy the Siri-like features that the app offers. The team behind Maluuba plans to add other languages in the near future. This means users where English is not spoken can use Maluuba to find out about restaurants, movie showtimes and all the other cool features it offers.
Maluuba also plans to release an API that allows developers to tap into its natural language processing capabilities. This could open up a wide range of possibilities that will help it compete with Apple's Siri on a much higher level. As it stands, it already offers access to programs such as Wolfram Alpha, Yelp, Facebook, Twitter, Eventful, Foursquare, Google Calendar and YouTube.
[via TechCrunch]