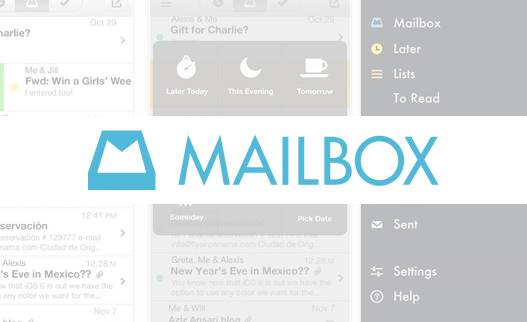 The Mailbox email app launched for the iPhone a little while back. The app launched with a great amount of fanfare and as of today the developer has released the iPad version. Or perhaps more important for the Android crowd, the developer has also confirmed that Mailbox will be coming to the Play Store. Unfortunately though, they have yet to offer much in terms of a timeline.
Back in late April there was mention of Mailbox for Android coming "down the road" and as of today there isn't much more. Though further confirmation does at least tell us that development hasn't been pushed aside. Anyway, while a release date or timeline would have been preferred, what we are getting today is a little bit of an explanation. Mailbox CEO Gentry Underwood talked about how the iPad app was in the works before the Dropbox acquisition and they kept rolling with that because much of the code was already there from the iPhone release.
Underwood then went on to talk about how even if the iPad version presented design challenges, the Android release would be something entirely different. Basically, it seems the iPad took precedence over the Android release because it was the simpler path to follow.
While we suspect plenty of Android users are perfectly happy with the Gmail app and have no intentions of switching, Mailbox does bring some interesting features. The premise of the app is to help you manage your email and get to inbox zero. Mailbox takes advantage of swipe gestures, which tie into reaching inbox zero.
For example, a swipe to the right will archive the message and a swipe to the left will snooze the message for later. With that goal of inbox zero in mind, Underwood has said 40 percent of users reach that goal each week. So how about it, any Android users ready to try something new in terms of an email app?
SOURCE: GigaOm