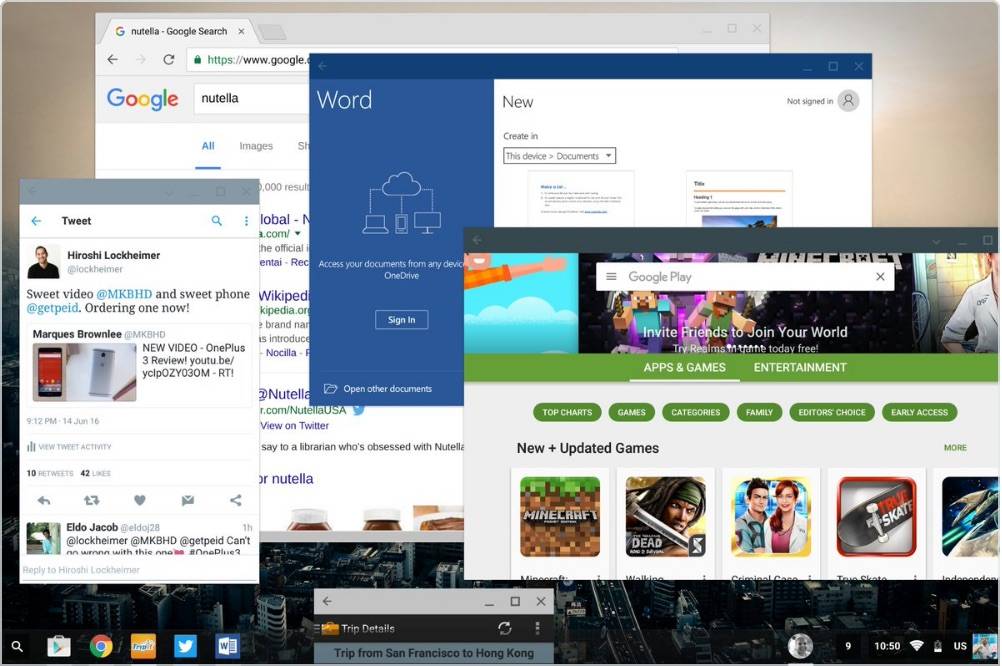 It's either he is obviously hinting at what the next name of the major Android update is or he's trolling everyone. Hiroshi Lockheimer, Vice President for Android, Chrome OS and the Play Store has been tweeting not-so-subtle hints that Nutella just might be the name of Android N, which is expected to be officially announced later this year. However, earlier this year, he was also seen on Twitter hinting that it might be Nori, a Japanese snack more commonly known as seaweed. So is he a bit more serious this time around?
Lockheimer has been tweeting things like the screenshot of a restaurant menu that has Nutella pizzetta or saying "testing some stuff out" but with a Nutella search window open at the back. When someone mentioned these hints on Twitter tagged him, he just responded with "or I just like Nutella!" But back in February he already started hinting about the hazelnut spread, although a month later, he started out with the whole Nori tweets.
There's one specific dish on this menu that I'm keenly interested in. pic.twitter.com/3y5oj9c40x

— Hiroshi Lockheimer (@lockheimer) June 6, 2016
Just testing some stuff out… pic.twitter.com/6KPTEgXl9K

— Hiroshi Lockheimer (@lockheimer) June 15, 2016
If ever it really is Nutella, then it won't be the first time that they will be partnering (or co-opting?) with a big time grand name as a few years ago, we had Android KitKat. It also makes more sense than Nori, as the latter isn't anywhere near the sweetness of the past few names like Jelly Bean, the aforementioned KitKat and Marshmallow.
With Lockheimer being a known joker, we still won't take this Nutella trolling seriously. So stop designing and creating Android Nutella memorabilia for now and let's just wait for the official announcement.
VIA: The Verge