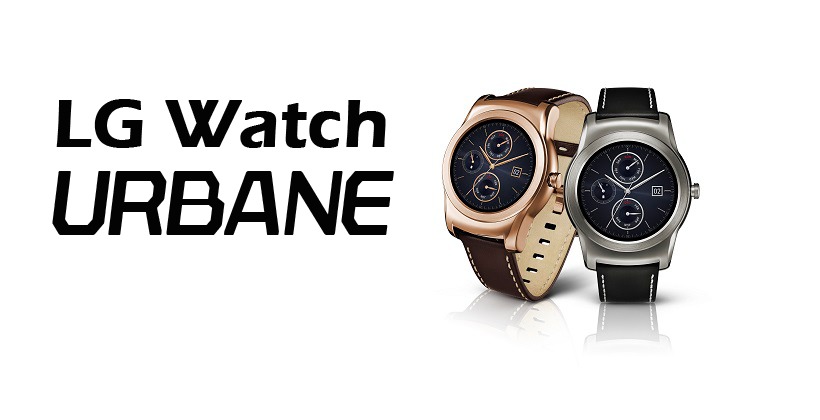 As the wearable Android device trend starts to plateau from its initial hype, South Korean manufacturers LG is continuing its drive to capture a big piece of that market with a shiny (read: metallic) new wearable device still based on the Android Wear foundation. This stylish new piece, to be unveiled soon at the Mobile World Congress 2015, is called the LG Watch Urbane – a metallic luxury smartwatch.
Still hyping on the fact that they have the "first" fully round display for a smartwatch (get your "flat tire design" out of here, Motorola), the LG Watch Urbane follows in the design language started by the LG G Watch R, which features the same 1.3-inch full circle P-OLED display (plastic OLED). It has a Qualcomm Snapdragon 400 processor for its engine, the latest Android Wear software for the interface, 512MB of DDR2 RAM and 4GB of internal storage. Not bad at all.
But what would catch your eye is definitely the aesthetic of the LG Watch Urbane – it's something you would be able to wear with your casual or formal get-up. Yes, it's stylish that way. Available in Gold or Silver, it will catch the eye as an accessory, and not necessarily just as a gadget. For comparison, it's a lot slimmer and thinner than the G Watch R.
Not that it doesn't function as a smart gadget when you need it to – it does. The new timepiece has PPG heart sensor that is able to give data on the user's heart rate and pulse during exercise. There's an "Always-On" ambient mode that dims the display just enough for you to see the time, saving on precious battery life. There's no info yet on the pricing, so we will have to wait until this is unveiled in Barcelona just a few weeks from now.
SOURCE: LG