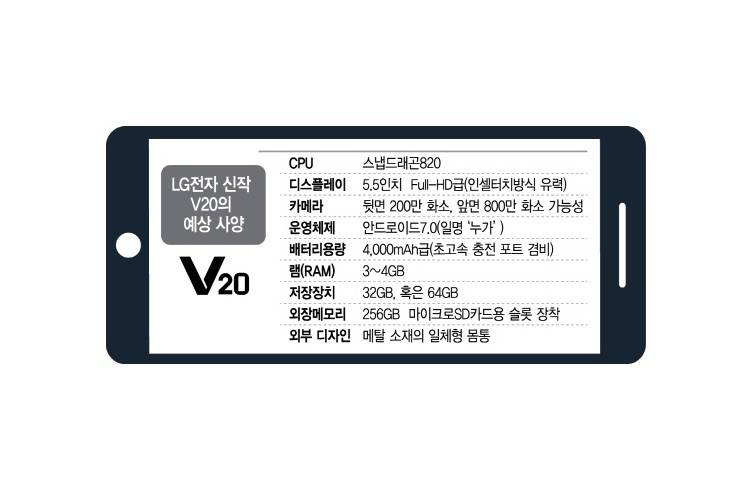 The LG V20 is arriving but we don't know when exactly. We're only certain that last year's V10 is finally getting a follow-up. Not much details have been shared so we're relying on leaks and rumors. Don't worry, before the official launch of the LG V20, expect more legit and believable details to be made public. For now, we've got information that unlike the original V phone, this V20 will have a lower end display screen. We're not sure why but we can only surmise the 2K hi-res screen is not really needed.
The LG V20 will be another flagship smartphone. It's expected to be powered by a Qualcomm Snapdragon 820 or 821 if it's already available by the time of official launch. Rumor has it the phone will be ready in 32 or 64GB version with microSD card slot for storage expansion up to 256GB. RAM size is unknown but it should be 3GB or 4GB RAM. As for the camera, the phone is believed to have a new 20MP rear camera and 8MP front-facing cam.
We're still not sure about the change in screen size and resolution but we'd understand if LG will indeed make the adjustments but they have to make sure price is less expensive. We have no idea if the V20 will have dual front cameras or an Always On display but we're assuming the latter will still be available because it makes the V line different. We're hoping too that this will be compatible with the Moto Mods.
At this point, we're only certain about one thing: the LG V20 will powered by Android 7.0 Nougat–the first for LG and the first ever among non-Nexus Android devices.
VIA: Sedaily