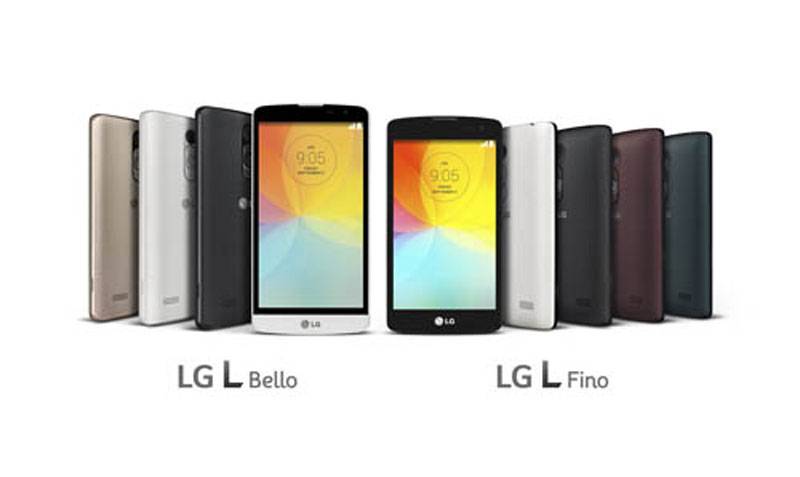 LG has announced a pair of new smartphones that it will be unveiling at IFA 2014 next month along with the rumored launch of the G Watch 2. The new smartphones include the LG L Fino and the LG L Bello devices. LG says that these two smartphones are aiming to extend the company footprint to markets by offering powerful devices at lower price points.
Both of the L series smartphones will have the LG Rear Key button and will feature an 8MP rear camera. LG will also use its proprietary UX features on the smartphones. A lot of effort was put into making the cameras perform well and to make it easy to take photos with no blur. Both of the cameras will include a Touch and Shoot feature that lets them tap on the display to focus and shoot an image.
A Gesture Shot feature allows the user to open and close their hand in front of the camera to start a 3-second countdown for the shutter. A front camera light adds a white background for softer lighting in self-portrait mode. LG is also fitting the smartphones with Knock Code and a QuickCircle Case.
The Fino will use a 1.2GHz quad-core processor, 4.5-inch 800 x 480 screen, 4GB of storage, and a 1900 mAh battery with Android 4.2.2 as the OS. The Bello will use a 1.3GHz quad-core processor, Android 4.2.2, 5-inch 854 x 480 display, 1GB of RAM, and 8GB of storage. LG is offering no pricing details at this time and the smartphones will land in Latin America this month with launch in Europe, Asia, and CIS coming later.