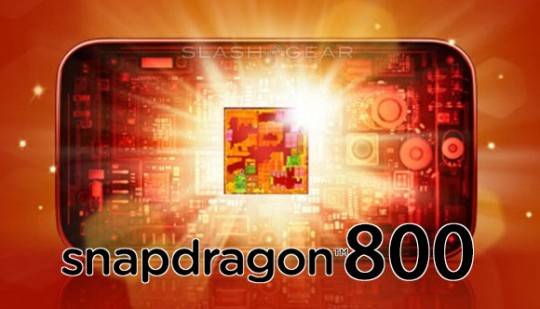 We often see benchmark filings for handsets that are expected, or for those that happened to have been previously rumored. As of today however we have one that appears to be somewhat of a mystery device. The handset is shown as the LG D801 and so far, we have yet to see any images. In fact, aside from a few small details coming from the filing, the LG D801 is mostly a mystery. That said, based on what we have seen — it is a mystery we are interested in seeing the outcome of.
The details are coming by way of a GLBenchmark filing and show the LG D801 as having a Snapdragon 800 (MSM8974) processor. The display resolution is shown as being 1794 x 1080 and the filing shows the handset as having some rather nice performance. In fact, the filing shows the handset as having outperformed other top devices including the HTC One. The LG D801 is also ranked above the iPad 4.
While the bit about the LG D801 having a Snapdragon 800 processor is rather nice, there are some other key details available. Other bits coming from the filing show the handset as running Android 4.2.2 Jelly Bean and as having a build device name of "g2." Possibly the Optimus G2.
But wait, there is a bit more. The filing also lists the handset as being the "g2_tmo_us" which sort of implies that it is heading to T-Mobile. Basically, it is looking like T-Mobile will be launching the LG Optimus G2. We have yet to hear anything direct from T-Mobile, however assuming this plays out as we expect — an Optimus G2 with a Snapdragon 800 should make a nice addition to the lineup.
[via GSM Arena]