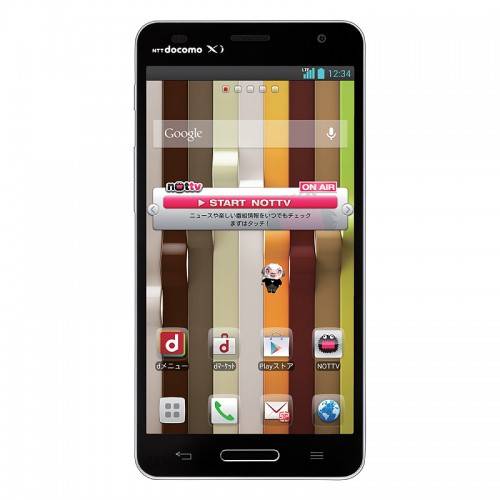 A few leaks surfaced around the Optimus G Pro, however we can put all of those aside as LG has come forward with an official announcement. The catch being, LG has only announced the Optimus G Pro for one market. Of course, given the specs, we suspect that more than a few will hope to see this handset come available elsewhere.
Before we go any further, lets mention where the Optimus G Pro will be launching — in Japan and with NTT DoCoMo as the carrier. Those in Japan will be able to make a purchase beginning in April. Similar to the limited information in terms of a global roll-out, LG also remained quiet on the pricing. Of course, we suspect that NTT DoCoMo will come forward with those details as we get closer to launch.
Pricing and availability aside, lets shift over to those specs. They begin with a quad-core 1.7GHz Qualcomm Snapdragon S4 processor and a 5-inch 1080p IPS display. The handset measures in at 139 x 70 x 10mm, weighs in at 160 grams and will be released in Indigo Black and Platinum White. And as one would hope, the Optimus G Pro will launch with Jelly Bean, though it will be Android 4.1 as opposed to 4.2.
Otherwise, the remaining specs round out with 2GB of RAM, 32GB of internal storage space, a microSD card slot, 3000 mAh battery, Bluetooth 4.0, NFC and support for LTE, which with NTT DoCoMo, should be able to provide speeds up to 112Mbps down. The handset is also sporting a 2.4 megapixel front-facing camera and a 13 megapixel rear-facing camera.
[via SlashGear]