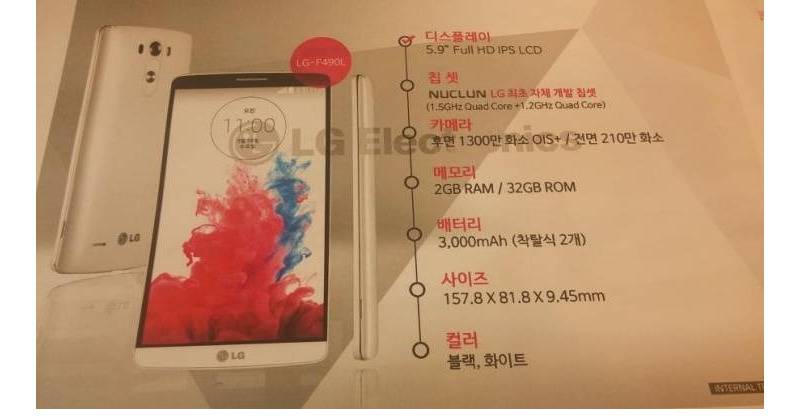 There's a saying that goes "if at first you don't succeed, try and try until you die". Or something like that. LG has long been rumored to have its own mobile processor in the works, but that has yet to become reality. But if this latest leak of a hitherto unknown LG smartphone, the LG-F480L or "Liger", is to be believed, then the LG Odin will soon materialize. But it will not be the LG Odin as we know, or have heard, it to be, but an LG NUCLUN instead.
The rivalry between LG and Samsung is sometimes like a huge "monkey see, monkey do" comedy skit. What one has, the other needs to have as well. Since Samsung has also long been in the business of making systems-on-chip or SoCs, it is only natural that LG would want one too, even if just for its own devices. Way back December last year, a certain LG Odin was already spotted in AnTuTu, bearing 8 cores but strangely running at low speeds. Later on, the LG G3 was rumored to sport an octa-core by LG. But, of course, we know that never happened.
Second time's a charm perhaps, so LG is now believed to be making an attempt again. This time called the LG NUCLUN, the chip will still have that same mix of four high performance cores running at 1.5 GHz and four energy-efficient ones at 1.2 Ghz. The rest of the specs of the Liger are quite decent as well, including a giant 5.9-inch 1920×1080 Full HD LCD screen, 2 GB of RAM, 32 GB of storage, a 13 megapixel rear camera with OIS, and a 2.1 megapixel front camera. The battery is said to be 3,000 mAh, which sounds normal for such setups.
Of course, now the question becomes when and where will this smartphone, and the LG processor, arrive. There is no answer to that yet, but given the model name, it is likely headed only for Korea, perhaps for a bit of testing. Whether LG plans to bring the LG Odin/NUCLUN elsewhere will depend on how the chip performs there.
VIA: Blog of Mobile