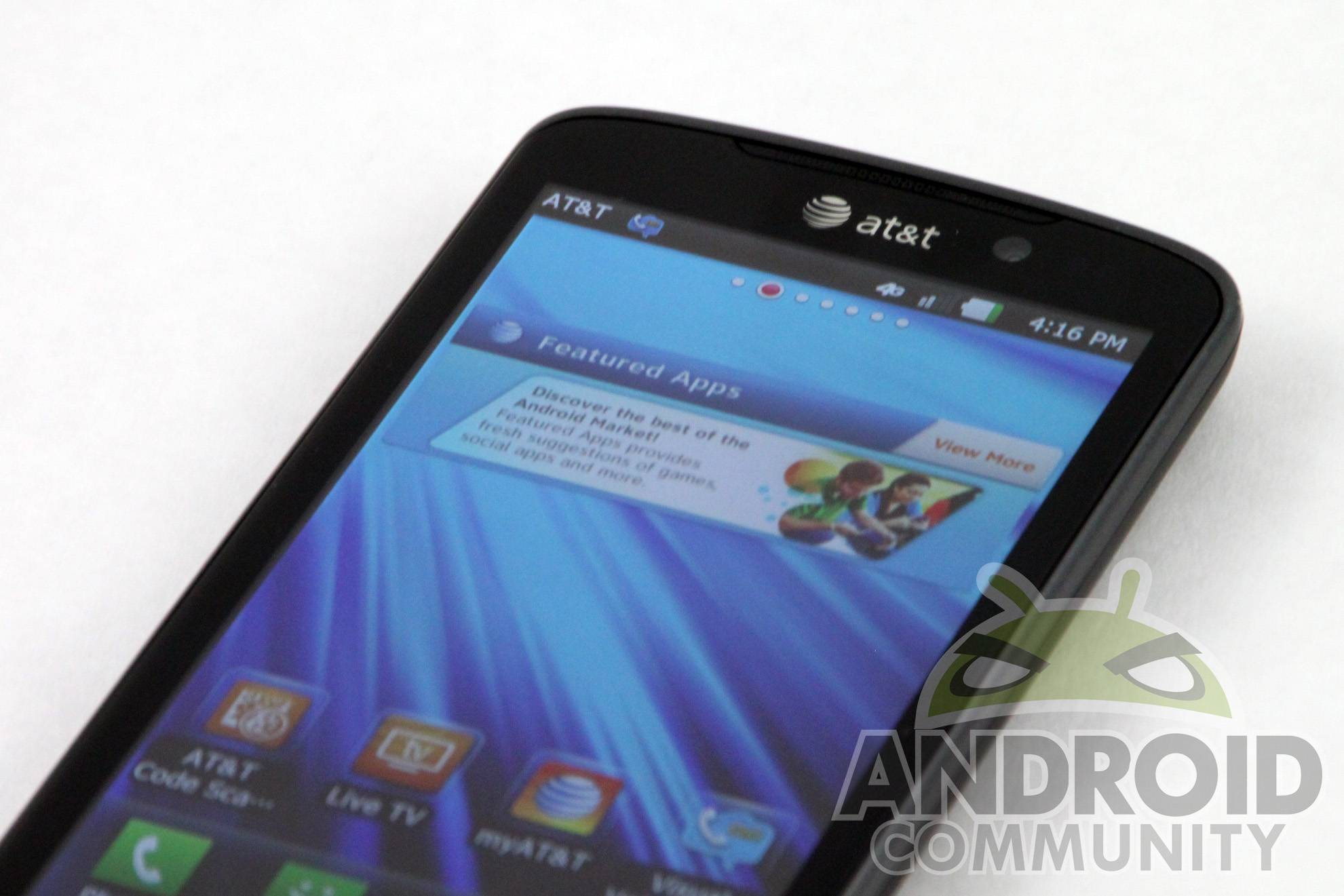 Looking for a way to enter the LTE world with a bang? If you're on AT&T, then you definitely need to check out the newest entry to the LTE stable, the LG Nitro HD. Normally content to play in the low-end and mid-range fields, LG has stepped up their game to offer a true flagship device, complete with 1.5Ghz dual-core processor and 720p screen. Our initial impressions follow.
The Nitro HD feels good in the hand, without being noticeably heavy or especially thin. The rubber-style textured battery cover lets you keep a firm grip at all times – an important detail for a phone with a 4.5-inch screen. And if you're interested in the Nitro HD over its alternatives, it's definitely because of the screen: the 1280 x 720 IPS LCD beats all of AT&T's other phones on resolution. Upon initial inspection, it is indeed one of the sharpest screens I've ever seen. Brightness is an issue, so you'll probably want to bump it up a bit from the pre-set automatic leveling, but viewing angles are so good that it's hard to find a bad way to look at it.
The rest of the hardware is just as impressive. With 1.5Ghz of processor power and a roomy 1GB of RAM, thew Nitro HD should handle just about everything you can throw at it. Going through the basic Android launcher and browser was as quick as I've seen on a stock device, and it wasn't hindered by LG's slight alterations to Gingerbread. 4GB of on-board storage is a little stingy, but the included 16GB memory card isn't, and many (including yours truly) will appreciate the easy-to-access storage. And it's accessible without removing the battery – always a plus.
The battery cover is the full-back type that seems to be getting popular lately. It comes off easy via a thumbnail, but doesn't feel like it's going anywhere once in place. In an odd move that mirrors the Motorola RAZR, the MicroUSB charge and data port is on the top of the device. This shouldn't present any issues in normal use unless you plan to use a third-party car or desktop dock of some kind. The omission of a capacitive search button, Galaxy S-style, is mildly annoying.
The phone comes with Gingerbread 2.3.5, but LG is promising an upgrade to Ice Cream Sandwich sometime next year. Sooner would be better than later, but for the moment Gingerbread should meet the needs of just about everybody. AT&T's pre-loaded apps are present in abundance, including the ever-amusing AT&T Navigator and a Zynga poker app. Inside the box, you'll find only a wall charger and data cable, no headphones or other goodies. We hardly expect them these days, but on a $250 class-leading device it would have been nice.
The LG Nitro HD launches this Sunday, December 4th for $249.99. If you're in the market we'll have a full review ready in the next few days. In the meantime, check out the unboxing video below:
[device id=2064]