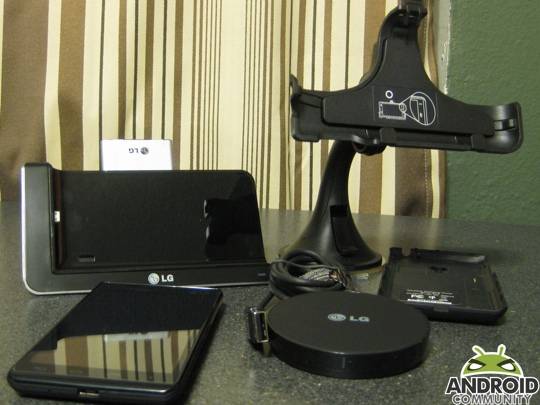 Verizon Wireless has had the LG Lucid available for some time now. Coming as a follow-up, the carrier has recently released the Lucid 2, which has landed in the mid-range lineup as a budget friendly device. The LG Lucid 2 brings 4G LTE connectivity along with a 4.3-inch display and relatively slim design. Perhaps nicer for some, the handset is available for free on a two-year agreement and has a wide variety of additional accessories. With that being said, we have recently spent some time with the handset and have a bit to say about the device — so, read on to see if this is one you should consider or simply ignore.
Hardware
As we mentioned in the opener here, the LG Lucid 2 is a budget friendly device. Basically, that is a nice way to say the handset isn't going to wow you with over-the-top specs. But in the same regard, this isn't a device that is necessarily suffering. The Lucid 2 brings a 4.3-inch qHD IPS display with a resolution of 960 x 540. The handset is powered by a dual-core 1.2GHz Qualcomm Snapdragon S4 processor which is paired with 1GB of RAM. You can also expect to find 8GB of internal storage and a microSD card slot along with a VGA quality front-facing camera and 5 megapixel rear-facing camera.
The Lucid 2 measures in at 0.39-inches thick and those who go with the wireless charging option can expect a slightly thicker device once you switch out the back battery cover. The remaining dimensions have the handset sitting at 4.82-inches tall and 2.51-inches wide. Basically, you have a device that is easy to use with one hand and one that will slip in and out of a pocket with ease. The device itself is comfortable to hold. The back cover has a textured grip, which is nothing else, is nice to see because it means that it is not a fingerprint or scratch magnet. The overall look is black with silver trim around the power button and volume rocker. You will also find the Verizon and LG logo sitting on the front along with another LG and 4G LTE logo on the back side. In other words, the Lucid 2 is a typical Verizon handset when it comes to branding.
Some will argue over the use of plastic on a phone, but we will go out on a limb with support if for no other reason that it keeps the weight down. The capacitive buttons were plenty responsive and the bezel around the display is on the smaller size. Otherwise, the handset has the typical goodies to include a headphone jack sitting on top, the charging port on the bottom, volume rocker on the left, power button on the right and then a speaker with the camera and flash on the backside. You can get a look at the device in the pictures throughout the post.
Battery
Sticking with hardware, lets talk battery life. LG has chosen to include a 2460 mAh battery which without getting super specific — was able to provide more than enough in terms of life span. With minimal usage we were able to have the phone last well over 24 hours before finally shutting down at zero percent. With a bit more realistic use the battery was still able to provide a full day of power with ease.
The more realistic use took into consideration some music streaming, web browsing, a YouTube video or two and some web surfing. Of course, that also included a handful of phone calls and plenty of text and image messages. Some of the impressive battery life likely comes to the specs. Notably, the dual-core processor and lack of HD display probably helped keep things in check. We were also running the display at 50 percent brightness with the auto setting checked.
For battery life, LG has the Battery option under the settings. Here you will find the basics such as the option to turn on the percentage indicator in the menu bar. There is also the breakdown of battery use. This includes the current usage on battery, expected time to use and the last three hours of use. You can also see the specifics that show which apps and or services are sucking the most power. LG has also included a power saver mode which kicks in at 30 percent. This option is further customizable allowing you to choose what services remain in use when the battery drops to 30. Perhaps the most impressive thing to note here though, the size of the battery (2460 mAh) which is nice given the pricing and other specs.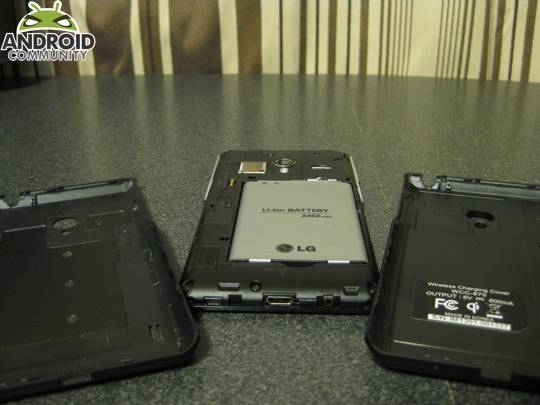 Software
The Lucid 2 is running Android 4.1.2 Jelly Bean and sporting an LG user interface. We tend to prefer a stock Android experience here at Android Community, but as far as overlay skins go, LG's take is certainly not bad looking. In fact, the animation was smooth and fast. The handset offers the option to choose between a starter and standard mode and comes with a few themes. There are also some options to customize the lock screen by adding goodies such as a calendar under the time.
The overall performance was solid. Given this is Jelly Bean we were expecting the performance to be as such. LG and Verizon have plenty of pre-installed apps and you will find the basics that come with any Android handset as well as several from Amazon and several from Verizon. In other words, you can expect to find Audible, Amazon, Kindle, IMDb, MP3 and more as well as VZ Security, Voicemail and VZ Navigator.
While the key here is the handset is running Jelly Bean we were expecting (and received) a solid experience. The one catch will be with updates. The manufacturers and carriers are generally not updating as fast as we would hope to see which means that in a short while, this will likely be running what many would consider an out-dated or old version of Android. Needless to say, we go with this — buy a device for what it is now as opposed to what it could be with updates. In that regard, the LG Lucid 2 is good with Jelly Bean.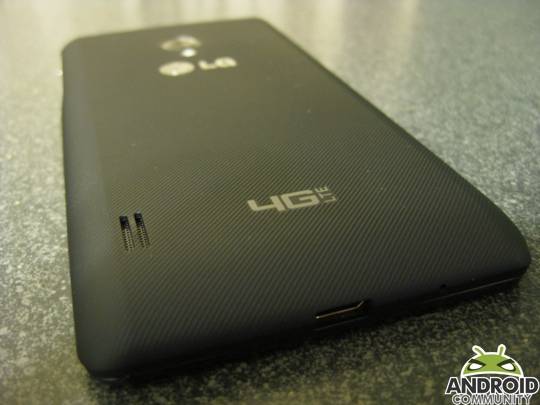 Benchmarks
Given the hardware is not over-the-top, we weren't expecting all that much in terms of benchmarks. Still, we opted to run the basics to see how the Lucid 2 stands up. Sitting below you can see the screen grabs from AnTuTu and Quadrant and based on that we would say the device is sitting just about where one would expect. Benchmarks aside though, the device felt quick and snappy and didn't in any way feel like it was lacking in terms of performance.
Camera
With more and more people taking to their smartphone for an everyday camera, this is becoming and increasingly important feature. We mentioned the hardware as begin a VGA quality up front. This allows for a decent enough quick snap if you needed to share a self portrait, however it seemed to perform up to standards for the other intended use — video chatting such as on Skype or in a Google Hangout.
Flipping over to the back and we have the 5 megapixel rear-facing camera with flash. The camera can also record video, but that is limited to 720p. The camera app was fairly quick to launch, which should help in getting those in the moment pictures. Once launched you have the usual array of camera features to include being able to adjust settings, quality and modes. LG has options for normal and HDR as well as panorama and continuos shot. LG also added a feature called Time Catch Shot which will capture the missing moment from just before you press the shutter.
The camera also has Cheese Shutter which means you can take a picture by saying; Cheese, Kimchi, Smile, Whisky or LG. A nice touch for those times when you want to actually be included in the group portrait. Otherwise, the camera was able to capture images that should be more than acceptable for web sharing or even some basic printing. Some points worth mentioning, the camera performed well outside with good light, but seems to suffer a bit when inside shooting with less light. You can get a look at some Lucid 2 image samples below.
Accessories
As mentioned, the Lucid 2 is available for free on a two-year agreement. While we think this is a fair and solid price for the handset itself, we cannot help but think they have it priced as such so users will be more willing to shell out for the additional accessories. In this case, there are quite a few available. They are all decent enough, however we do have to wonder how many Lucid 2 user will be willing to shell out for the extras. Needless to say, these include a wireless charger (with replacement back cover), a car cradle and desktop dock.
The wireless charger works as expected, place the handset on and it begins to charge. There is also an LED on the charging puck and the phone will display a charging message when properly placed. Not that it was hard to appropriately place the handset on the charger, but we suppose the confirmation message was a nice bonus of sorts. The car cradle was just that — a nice way to have your phone in the car. The cradle allows for movement so the phone can be adjusted from portrait to landscape and sits in the car by way of a suction cup attachment.
The desktop dock is a nice item. Here you have the phone sliding in from the side, which means it will sit in landscape orientation. With this it would serve as a nice bedside clock, but there isn't an option to get audio out. In that regard, this is a slightly basic dock system. It does however charge your phone and it also has a battery slot to charge a second battery. In that regard, the already impressive battery life becomes that much better.
Wrap-Up
While we are not sure this would be enough for us to replace our personal higher-end phones, there is plenty of reason to want to recommend it to a friend or family member. The Lucid 2 isn't a screamer in terms of power or performance, but it was able to hold up rather nicely in terms of day to day use. Basically, that is to say that it should be able to handle your calling, messaging, social networking and camera related needs with relative ease. If you, or if you know someone that is looking for a good mid-range device and cannot (or doesn't want to) shell out any money — the LG Lucid 2 should certainly be a handset to consider. Of course, those accessories are also a nice touch, especially when it comes to the wireless charging.
The other nice plus (and reason we would suggest) comes in regards to the size. The Lucid 2 is relatively easy to handle and pocket due to the overall size and 4.3-inch display and that is something that is becoming increasing difficult to find with Android. After all, with manufacturers getting bigger and bigger, the days of 4.3-inch displays almost seem on their way out. The bottom line here, we have to say that we generally enjoyed our time with the Lucid 2.
[device id=6369]