As far as flagships go, Samsung may have the upper hand in the market these days with the Samsung Galaxy S7 – but just don't break anything on the inside. The teardown specialists at iFixit have given Samsung consistently low scores as their phones have become harder and harder to repair. LG, on the other hand, seems to be committed to modular parts and they make it easy for their phones to be repaired. It seems to be the same good pattern with their current flagship, the LG G5.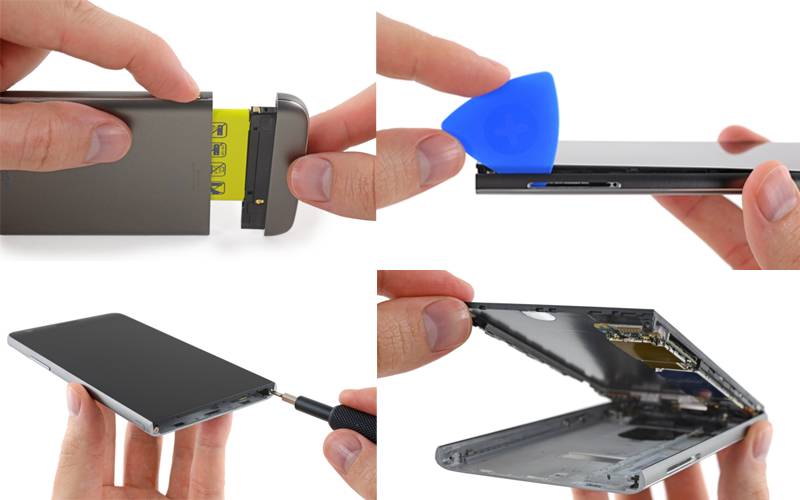 Because LG seems to have found a way towards modularity – a removable battery that slides out of the LG G5 – that the Korean manufacturer still made the unibody design a reality is a wonder in itself. Getting into the phone was easy – slide out the battery and remove two standard Phillips screws. There was also the glaring lack of adhesives (yay!) used on the display module, so getting to the motherboard was easy.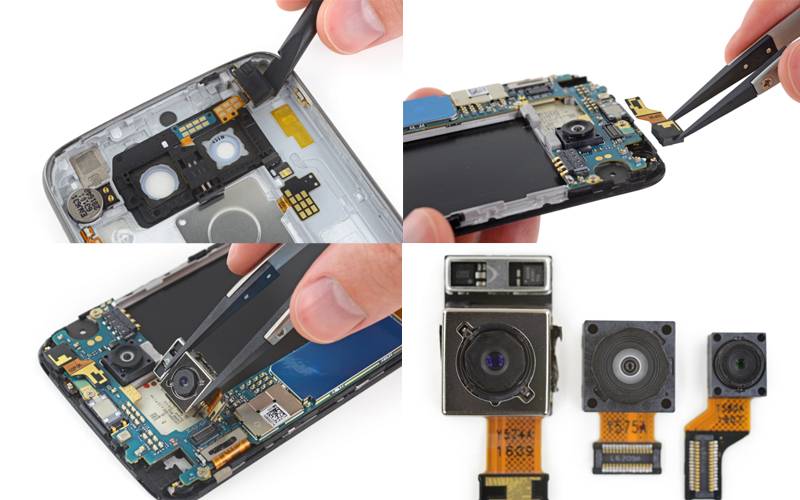 Once the motherboard was exposed, taking out the parts was a walk in the park as LG still made the insides modular in design. The only part that had a significant amount of adhesive was the phone's modular chin, the one that houses the USB Type-C port, speaker, and several antennas. But due to the slide out modular design, it should be easy to get a replacement.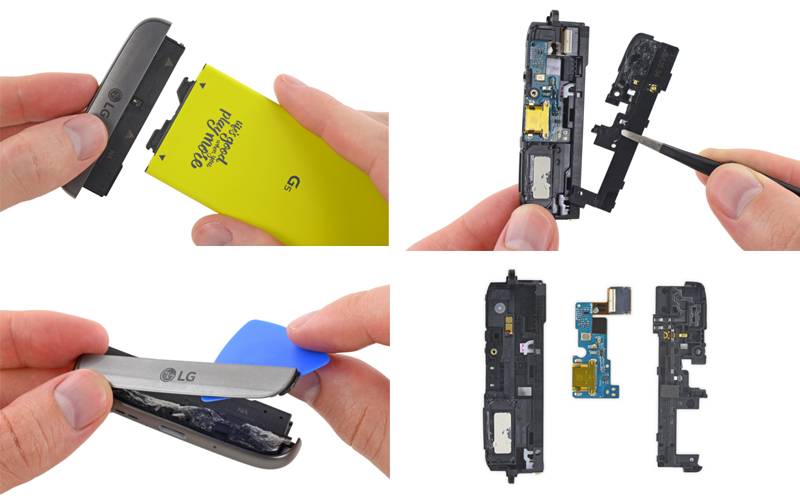 The techs at iFixit gave the LG G5 an 8 out of 10 score (10 being the easiest to repair), the same as the LG G4 before it. The Korean manufacturer seems to be committed to modularity, and that is a good thing for users all around.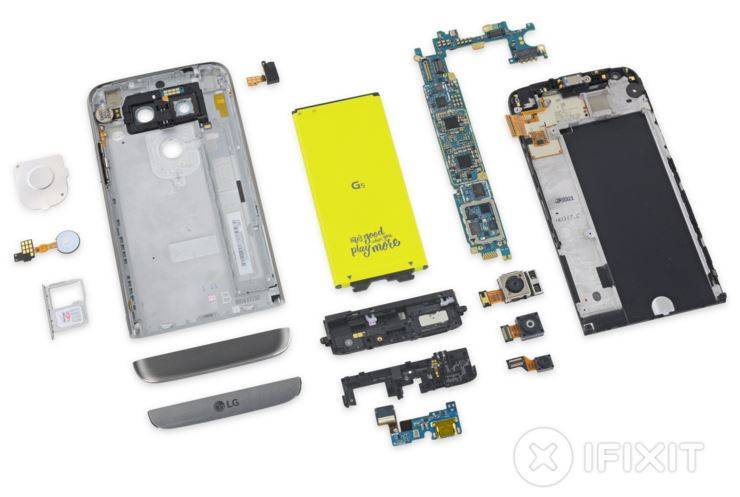 SOURCE: iFixit