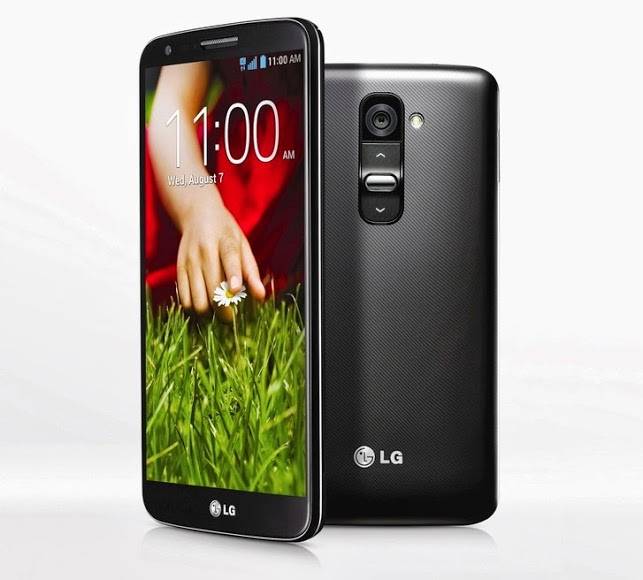 Last week was all about Motorola with their new take on the smartphone, and today it is time for LG to show us what they've been working on. Live in New York City LG has officially unveiled their all-new LG G2 smartphone. The spec war is certainly still going here, with this device coming in right between a Galaxy S4 and a Galaxy Note II. More details on this 5.2-inch 1080p quad-core powerhouse are coming in as we speak.
As we're sure many of you already know, this smartphone from LG is the first device to market with Qualcomm's brand new Snapdragon 800 quad-core processor. It's chugging along at 2.3 GHz with 2GB of RAM, and should have some of the fastest speeds, while remaining extremely efficient to preserve battery life. Hopefully LG has a winner here.
We've seen countless leaks, and even a video of this new phone, so nothing is extremely new as far as the hardware is concerned, but LG has some neat new software tricks you'll want to see in our hands-on coming up quick. So what about the hardware? We'll tell you.
The G2 rocks the world's thinnest 1080p full HD display in a smartphone, coming in at 5.2-inches, and LG's touting 450 nits of brightness for the brightest display full of colors too. Add in the Snapdragon quad-core, 2GB of RAM, and that rumored 13 megapixel camera (which is now confirmed) and this is shaping up quite nicely. LG has confirmed the device features next-gen OIS (optical image stabilization) for quality photos, and then of course there's those backside touch controls.
Just as all the leaks showed, the LG G2 sports a brand new take on smartphone buttons, and LG's moved the volume up/down and power buttons all to the back. In theory it makes sense for when the phones up to your ear (the way I hold mine at least) but we'll see in our hands on. There's volume rockers, the power/wake button, and it even gives you quick instant access to the camera and QuickMemo note-taking apps, if you'd like, with shortcut options. That could come in handy.
On important aspect of a massive smartphone such as the G2 with the world's fastest processor and a huge 5.2-inch HD display is the battery life. Thankfully this was one area the rumors were incorrect, and the LG G2 will sport a rather large 3,000 mAh battery all inside this ultra-sleek package. That's pretty impressive when you see how thin this phone really is. More details will be coming up as they reveal it all on stage, so stick around for all the info and hands-on coverage.