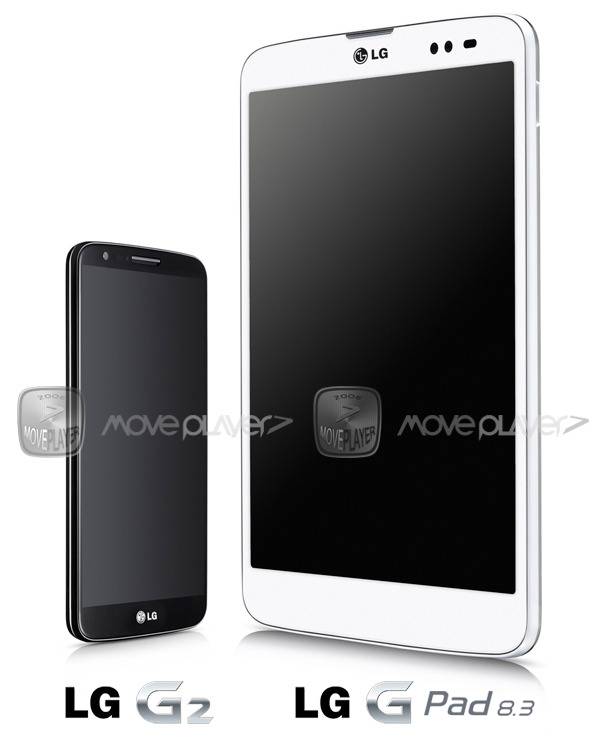 Following a successful unveiling of the LG G2 smartphone, the company is back this afternoon speeding up the hype train about their upcoming Android tablet. The LG G Pad has leaked a few times over the past few weeks, and this morning we're getting tons of information. If the leaked image below is accurate their new tablet will look just like a larger smartphone.
This week LG looks to turn the heat up on the hype, and have already released a video teaser promising a tablet that is "just right for you." This follows some reports last week where an LG exec confirmed the G Pad was coming soon. So how soon? Well, early September at IFA of course.
At IFA in Berlin the folks from LG are likely to announce their first tablet since the G Slate back in the Honeycomb days of Android tablets infancy, and it has some pretty great sounding specs. Rumors are back and forth between which quad-core processor, a Snapdragon 600 or 800, but either way it will be quite powerful.
The reports all suggest an 8.3-inch 1920 x 1200 full HD display, Android 4.2 or 4.3 Jelly Bean, 2GB of RAM along with that quad-core processor, and more. If the image above is accurate it will look very similar to their recent smartphone, the LG G2, and have extremely thin bezels. We're taking the image and rumors with a pretty large dose of salt, but it sure is interesting.
As always, we'll be live next week in Germany for IFA with all the details, pictures, and video of the new LG G Pad 8.3 slate.
SOURCE: MovePlayer