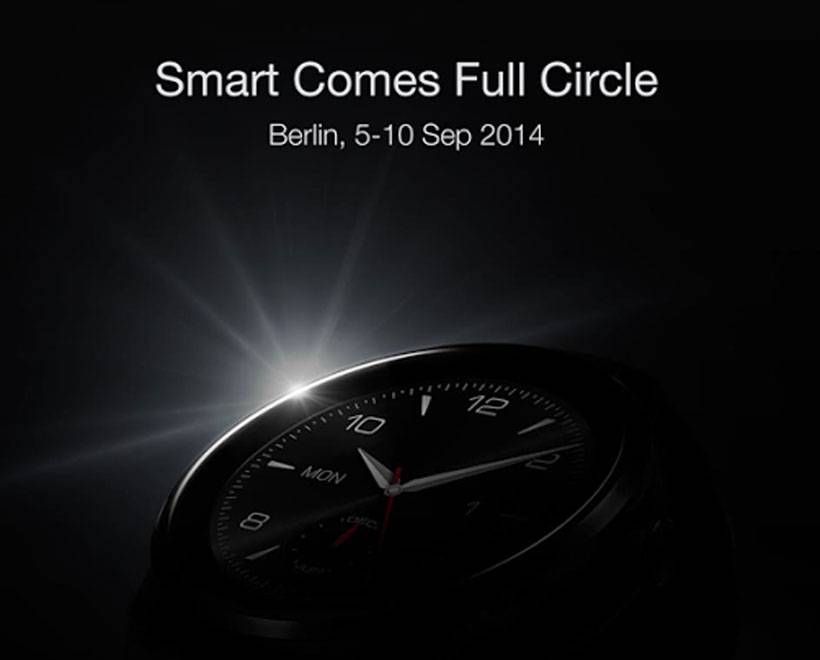 With IFA 2014 right around the corner kicking off on September 5 in Berlin, we all know that a bunch of Android devices are about to be rolled out for the first time. One of the devices that has been teased for an IFA debut from LG is a new round smartwatch.
In fact, the first teaser video for that round smartwatch came only a few days ago. Today LG has offered up a teaser image on Google+ that shows the round faced smartwatch with the caption "Smart Comes Full Circle." Under that caption is Berlin 5-10 September 2014.
The round smartwatch in the image that LG released this week clearly looks like the images of the device we have seen leaked before. No firm details on exactly what the watch will do or cost was offered with the teaser image. In the teaser images, the watch looks like your typical round watch.
We are curious to see what the user interface is like and how well the device performs. Check out the teaser video below that was released earlier this week to see what we know about the new round LG smartwatch so far.
SOURCE: +LG