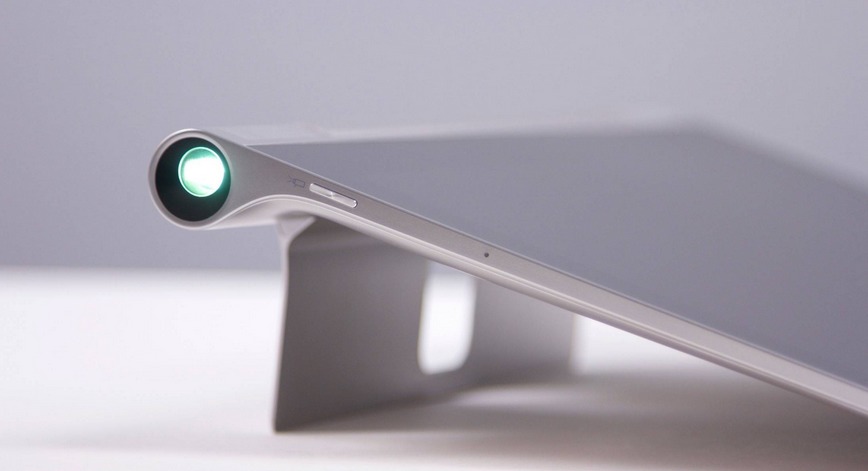 It looks like Lenovo is set to continue to give us their funky tablets from the Yoga line. We got our hands on the Lenovo Yoga 2 and Yoga 2 Pro a year ago in December, and they were solid devices, if you can go beyond the clunky version of Android Kitkat. But we really loved the kickstand and the pico projector. The question is, will those features make it to the third iteration of the tablets? Wonder no more, some of those questions are answered in this batch of leaked images.
We have two images from known purveyor of device leaks @upleaks – first image is probably from a marketing render, and confirms a couple of things. The second image is a great shot of the tablet, which we can see a bit more detail. If you can see the first image below, you will see that the kickstand feature remains, with @upleaks saying via Twitter that the announcement will be sometime in September.
The second image below confirms big time the rumor of a rotating camera. That is placed at the corner of the cylindrical battery placement and kickstand mechanism. If this render is to be believed, then the rotating camera is seen as utilizing the logical cylindrical battery placement as its home.
The kickstand is there, plus a new rotating camera on the Yoga 3. The only thing that needs confirmation, we think, is if the pico projector is retained – we would love that. So more details hopefully as September nears.