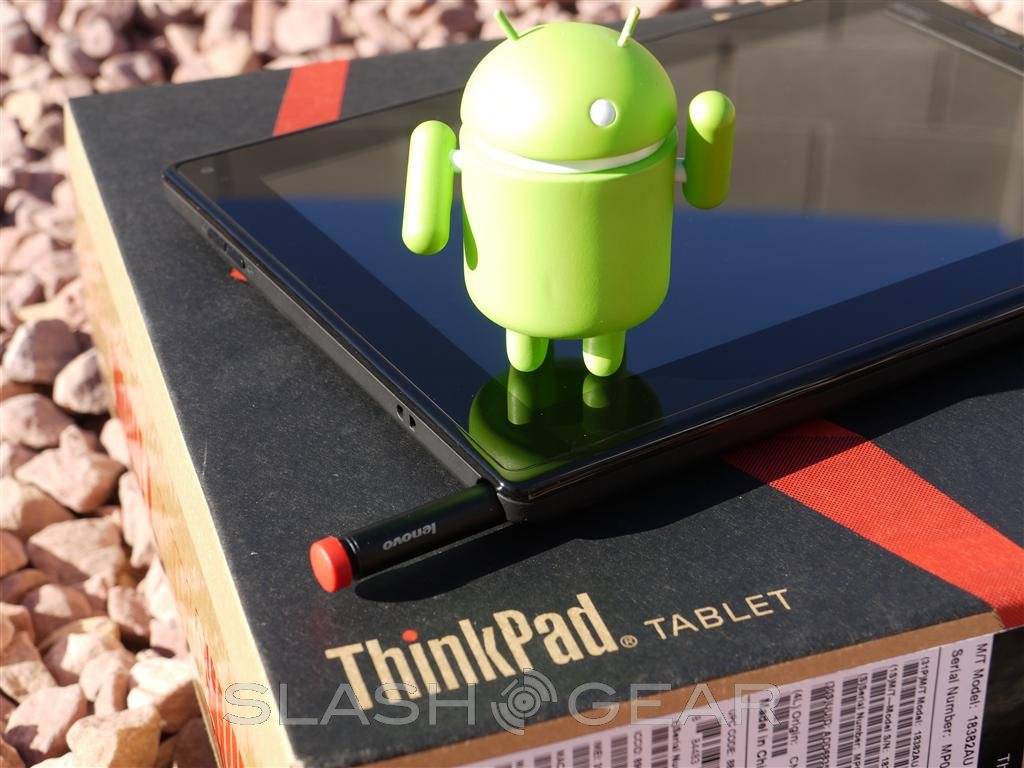 We know there is literally tons of options when it comes to Android tablets these days. With quad-core tablets getting ready to assault the market we should start seeing some excellent deals on older devices. Take the Lenovo ThinkPad tablet for example. It might not be the fastest or the thinnest but it has some extra special features that make it great for business users like the optional active stylus. For those not needing the best but also want a great dual-core tablet the ThinkPad is $130 cheaper than usual today being offered as the eBay Daily Deal.
We've covered the ThinkPad plenty in the past and it went on sale back in August for a hefty price of around $499. That does get you a 10.1″ IPS display, NVIDIA Tegra 2 dual-core 1 GHz processor, 1GB of RAM, 16GB internal storage, Android 3.2 Honeycomb and even dedicated hardware buttons — a rare thing for Honeycomb.
I reviewed this beastly tablet at our sister site SlashGear so check it out for more details before you decide to buy. With an included stylus, IPS panel, and plenty of accessories from Lenovo this is actually a pretty solid tablet for business users — not to mention it has full sized USB and micro both. It is a bit fat and much heavier then it needs to be but for $369 it's a pretty great deal. If this interests you then hit the link below and buy one yourself.
[device id=759]
[via Android Police]