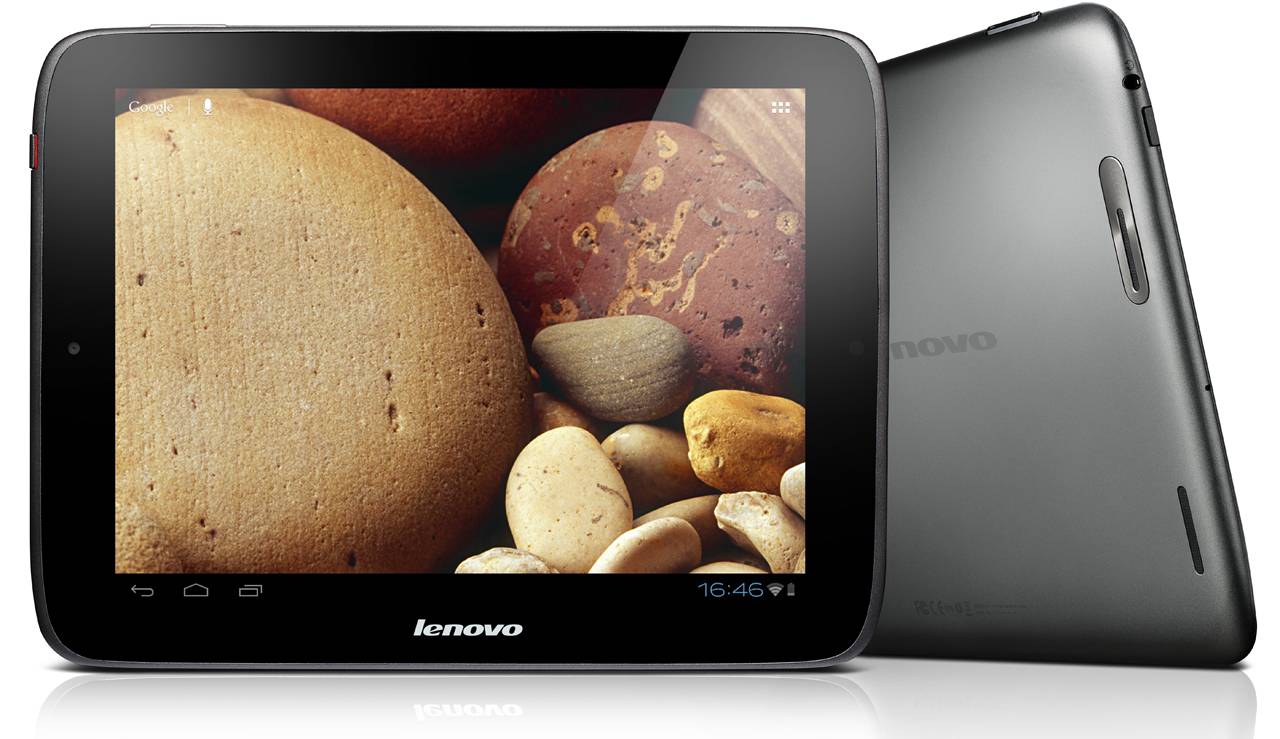 Lenovo's tablet selection in the US has left a little to be desired of late, but that's about to change. The company announced today that the IdeaTab S2109, first shown off last month, will be hitting the States in June. The price is a little disappointing at $349.99, but it comes with at least one unique feature that you won't find anywhere else: four external SRS surround sound speakers. That alone should make it one of the most capable tablets on the market from an audio perspective.
The screen is a 9.7-inch 4:3 IPS panel running at 1024×768, making it roughly equal in size and sharpness to the original iPad and the HP TouchPad. Other charms include a TI OMAP 4430 dual-core processor clocked at 1Ghz, a full gig of RAM, a front-facing 1.3 megapixel camera and it all fits into a body just 8.9mm thin. Ports include the standard microUSB, MicroSD and HDMI to boot, and it's rated for ten hours of battery life. Lenovo's touting Android 4.0 on the S2109, and from what we can see it looks like stock Ice Cream Sandwich. Huzzah!
Here's there video from April:
The combination of features and price doesn't really scream amazing, unless you've just got to have top-notch speakers in your tablet. For a few dollars more you could get the highly recommended ASUS Transformer Pad TF300. Add to that the fact that rumors continue to fly about the Nexus 7 developer tablet, and you'd have to be pretty hasty to settle on a new tablet before Google I/O – especially if you're a fan of up-to-date software.