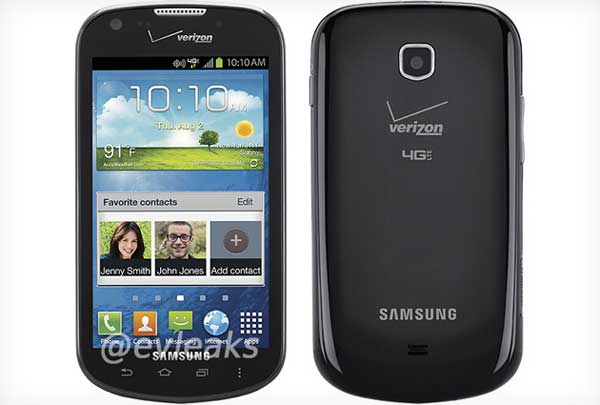 Back in April, we talked a bit about the Samsung Jasper SCH-i200 smartphone. The glimpse at the device's hardware we laid eyes on in April came by way of the Bluetooth SIG website and a GL Benchmark description. We now have a new leaked photograph of the smartphone that surfaced on Twitter.
The Jasper is expected to be a midrange smartphone that won't break the bank. The photograph shows it in Verizon livery complete with support for 4G LTE connectivity. According to the person who leaked the photo, the smartphone will use a QUALCOMM Snapdragon S4 MSM8960 SoC. That is the same part inside the Galaxy S III, and the part tipped in the April story.
What makes the Jasper a midrange offering is the screen with a reported resolution of 800 x 480. It's not clear exactly how large that screen is. The phone is expected to run Android 4.0 and has a dedicated button for multitasking rather than a traditional search button. It's still unclear when the smartphone will launch.
[via SlashGear]