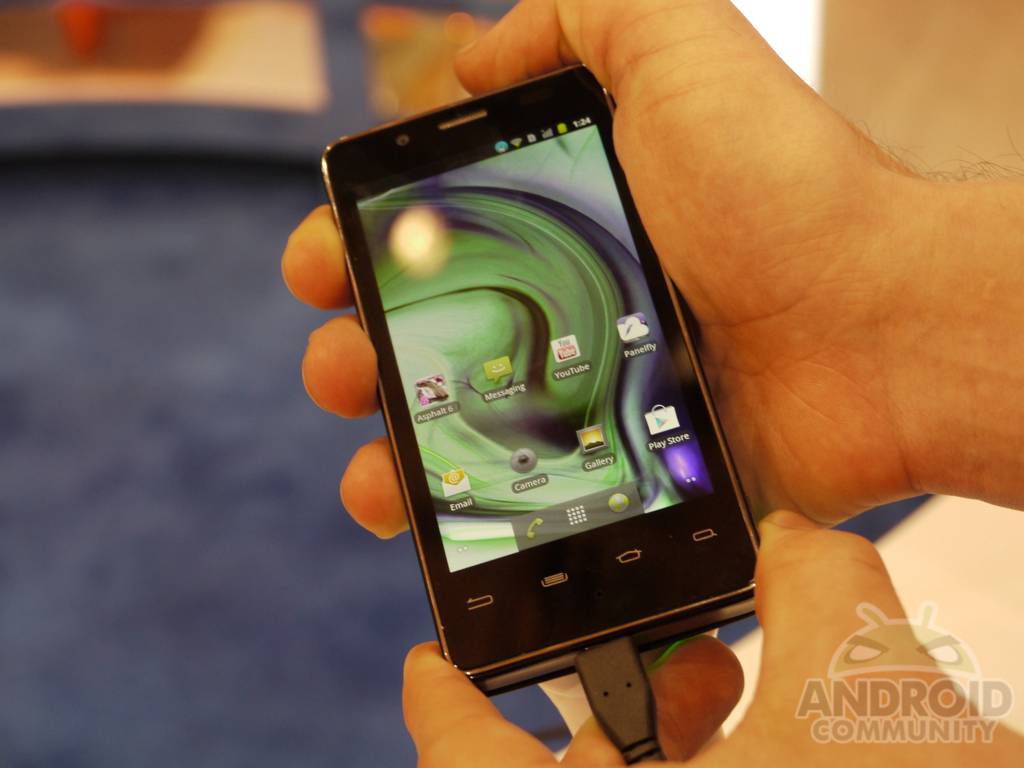 We had a great time at CTIA 2012 this year down in New Orleans and saw plenty of impressive phones like the EVO 4G LTE and DROID Incredible 4G LTE. One that went under the radar however was the new Lava XOLO Intel-powered smartphone that was announced in late April. We stopped by the Intel booth for some hands-on with their Android phone to see what the fuss was all about. Check out the video and pictures after the break.
The Lava XOLO is Intel's first production Android smartphone that is available on the actual mobile market. Being released on April 23rd across India. The phone has pretty decent specs but now that blazing fast dual-core and quad-core phones are out Intel might be slightly behind the curve again. The XOLO features a 4.03-inch 1024 x 600 resolution display, and of course the Intel Medfield 1.6 GHz dual-core Atom Z2460 processor with 1GB of RAM along with a pretty decent 8 megapixel camera. Sadly it runs on Gingerbread and not Ice Cream Sandwich and here's a quick look:
[vms 0e813d9080038decbbab]
Along with micro-SD, micro HDMI, 16GB of internal storage and a 1.3 front shooter for those self portraits the phone is pretty well equipped. Intel's processor doesn't quite reach levels that Qualcomm's new S4 does in the HTC One S, but it speeds the Gingerbread OS along quite fine as you saw above. They phone had a very candy bar and square design — safe to say the least. Get Ice Cream Sandwich on this, which we here is coming soon and this phone will be plenty decent for a mid-ranged price. Sadly it will never be released stateside for those wanting to get in the Intel-powered action. Expect more things from Intel soon though as we've seen reports of a Motorola phone with ICS on the way.
Additionally check out the Intel powered phone running on Quadrant on Android 4.0 Ice Cream Sandwich in this quick video
[vms e258e4bdc9fd70df9a85]