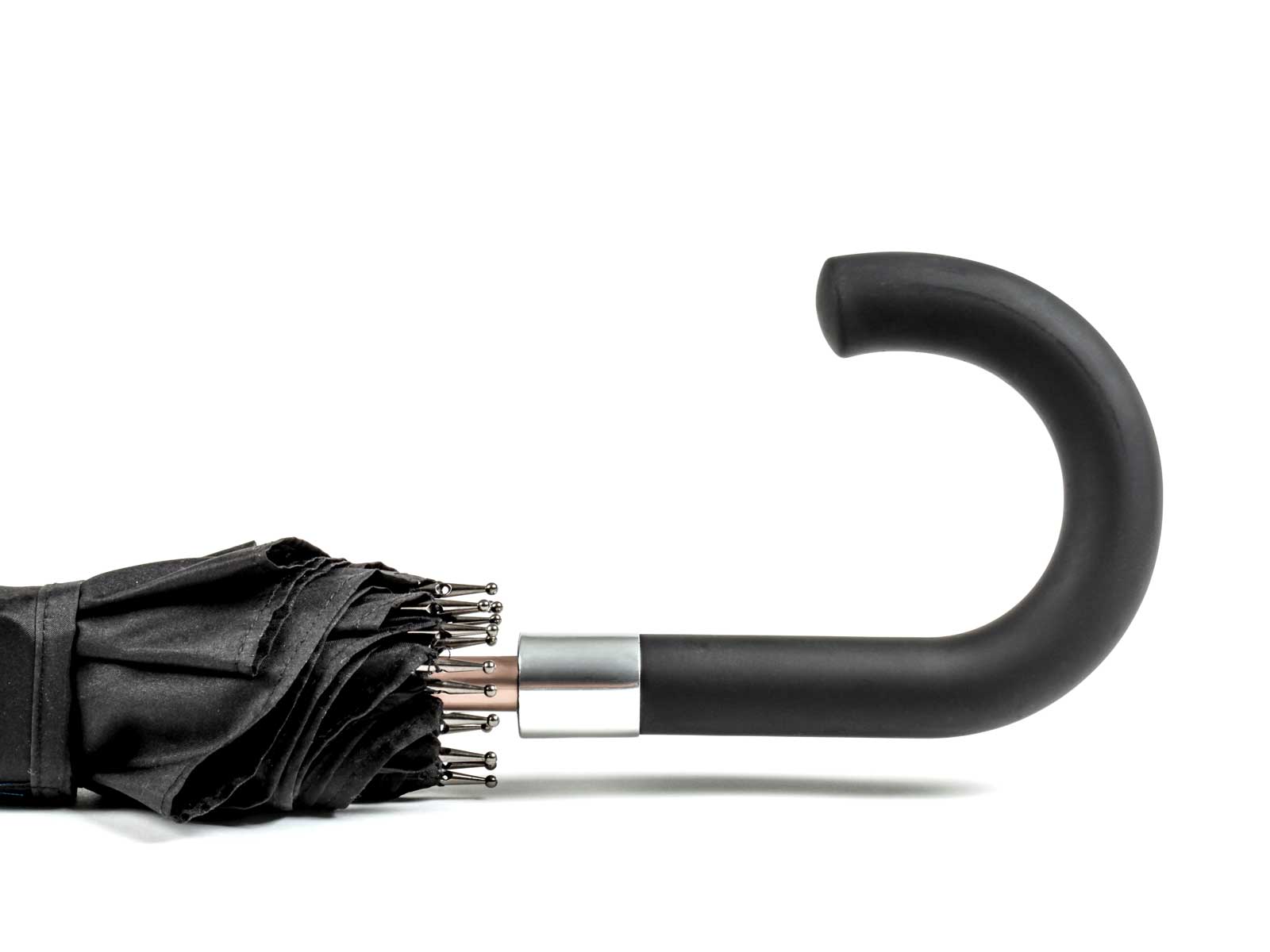 Umbrellas may be part of a top five list of things most often lost by people. But with all the technological advances we have today, there must be a way to help us, well. not lose them all the time. Kisha claims that it is the umbrella that can never be lost, with the help of an app that connects to your mobile device. Well, just make sure you don't lose your connected smartphone or tablet too.
The umbrella is connected to your device through an app that will send you an alert when you leave it somewhere, like a restaurant, a park, or your house. If the connection between your umbrella and device is lost, it tells you that you've lost it. Aside from that, the app will also give you the weather forecast for the day and even the upcoming days so you know if you should take your umbrella with you or not.
There's another "smart" umbrella in the market, with Blunt umbrellas teaming up with Tile, a tag marker company. Once you put the NFC marker on your umbrella, you can pair it with your Android device and if you go beyond 100 feet, it will let you know that you've probably misplaced your umbrella. But Kisha is different because it doesn't need an NFC tag anymore but you just pair it with your device through the app.
The umbrella itself is 100% windproof and corrosion-proof, with "perfect stitching" as well as 16 polyutherane ribs. It would cost you $59 and it comes with free shipping, as well as a 3 year warranty.
SOURCE: Kisha