Android seems to have finally gained some traction this year. And before anyone flames based on that, yes, Android has had traction, however things seem to have really shifted this year. It feels like Android has really stepped up. This of course comes at least in part as a result of Android 4.1 Jelly Bean, which was released back in June during the I/O conference. This year also marked a time when we began seeing some positive reviews coming from those who previously bashed Android.
Unfortunately though, this is more a feeling based on reviews and other talk. Simply put, while the excitement about Android seems higher, the numbers look much the same as they did last year. If you look back to around this time last year, well actually to January 2012 — we had a time when a little more than half of Android users were using Gingerbread (2.3), about 30 percent were using Froyo (2.2) and only 0.6 percent was using the most recent, which was Android 4.0 Ice Cream Sandwich.
And coming through the year, things seems slow to take shape. For example, in August 2012 not only did we still see few people using Ice Cream Sandwich, we actually saw a growth in Gingerbread. Android 2.3 usage increased from around 55 percent in January to over 60 percent in August. Of course, to be fair though, we are now seeing an increase with Ice Cream Sandwich despite Jelly Bean being the most recent release.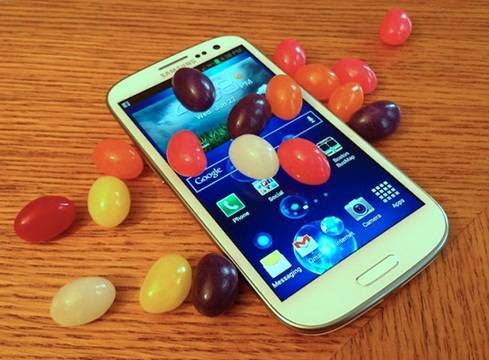 Speaking of Jelly Bean, in the beginning of August the usage was at 0.8 percent. September saw Jelly Bean break the 1 percent mark (with 1.2), November was nearly at 3 percent (2.7) and by December we were seeing 6.7 percent. Granted, 6.7 percent is still a small percentage of Android users — but more users are seeing the most recent release each month. And just to continue with the numbers, Gingerbread usage had dropped to just over 50 percent in December with Ice Cream Sandwich at (a still growing) 27.5 percent. Bottom line here, 2012 seems to have closed out as we would have expected based on the previous year. Maybe a little better, but similar in that older versions of Android have begun to drop off as we see both the two most recent versions picking up traction.
That all being said, and to avoid this being a post where we close things out by saying something along the lines of 'this year we saw much the same as last year' — despite the numbers showing similar patterns — looking back over the previous six months (since June and the announcement of Jelly Bean) and things really feel like they are shifting for Android. But again, this goes back to the reviews and general chatter. The fact is, few people are using Jelly Bean just yet. Not to mention, Gingerbread still accounts for half of all Android users and that was introduced way back in December 2010.
This brings the question to why things feel different this year as compared to last year. If you look back Android 4.0 Ice Cream Sandwich was a big update with lots of new features. Android ICS was expected to bring unity between tablets and smartphones. Touching on that for a moment, while that may have worked in theory, unless you are talking vanilla installs and Nexus devices, that cannot really happen.
Aside from the unification, Android ICS also touted features to include a "refined, evolved UI" as well as an improved focus on multitasking, home screen folders, a favorites tray, resizable widgets, new lock screen actions, improved notifications and improved text input. We also saw improvements to the camera, gallery, email, web browsing, calendar, sharing and more. Rather simply, Android 4.0 Ice Cream Sandwich was a big update, one that should have had everyone pumped and excited.
That is not to say Android Jelly Bean was lacking in terms of improvements. In fact, we once again saw plenty. Jelly Bean added goodies to include Google Now, gesture typing, Photo Sphere, the ability to beam images and videos, improved widgets, actionable notifications, multiple users (on tablets) and the smoothness that came along with Project Butter.
And while Jelly Bean is actually a nice step up from Ice Cream Sandwich we may go out on a limb and say that more people are excited this year because they are getting ready to come up for a (two-year contract) renewal and are actually looking to see what is new. Consider this, for those who picked up Gingerbread shortly after the release, they are just now beginning to come up for upgrades. This time last year Ice Cream Sandwich may have looked and sounded good, but it is hard to truly get excited about something new when that something new is virtually out of your reach.
So does this mean that 2013 will end on a note similar to last — with people excited but looking forward to what is next? Maybe, but while we hope that is not the case, if those two-year old Gingerbread device users begin upgrading to Jelly Bean devices — they may not be all that excited about what Key Lime Pie brings later in the year because they will know that it is likely out of their reach. But that aside, lets ride out 2012 on the high that we see — Android is a solid operating system and people are loving Jelly Bean and the current lineup of devices.