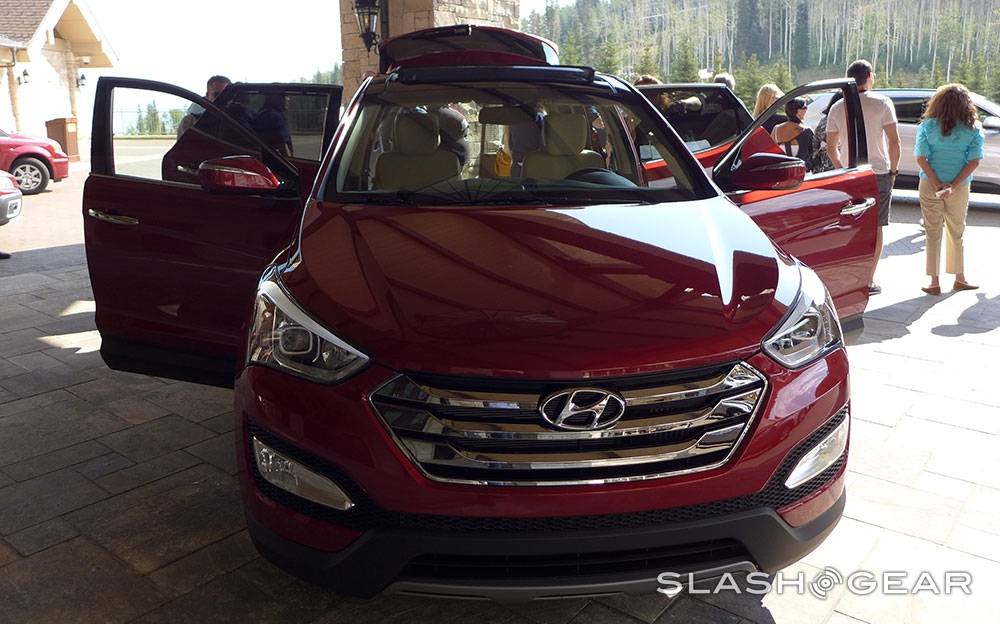 It looks like auto makers are finally starting to truly come around and use our favorite mobile technology. The features provided stock on vehicles hasn't moved quite as fast as many expected, but many are now starting to get with the times. From NFC capable door locks, to Google Maps integration drivings about to get a lot easier. Especially in a Hyundai.
Earlier today we reported that Kia has partnered with Google for their Google Maps, which will also add Google Places to their in-dash displays for plenty of useful information. Just a few hours later and now we're seeing a similar report from Hyundai. Today they've just announced their BlueLink services have been integrated with Google Maps, and Google Voice Search.
Now we're not expecting any Android 4.1 Jelly Bean like search functions, although that would be awesome, but Hyundai's upcoming vehicles will surely enhance in-vehicle search options. As well as mapping and navigation features. Then Hyundai will also take advantage of the "send to car" feature so you can map it on your smartphone or computer, and send it to your car while planning a trip or vacation. Awesome!
Hyundai and Google's partnership will feature Voice Search, Google Maps, Send to Car, and point of interest. They don't specifically mention Google Places (like Kia) but most likely that will be integrated into the entire Google Maps platform. Now that Google's opened up their API we expect to see plenty of news like this in the future. CES should be fun. Obviously BlueLink features hands free, audio streaming, and everything else we've been enjoying in our loaded vehicles as of late.