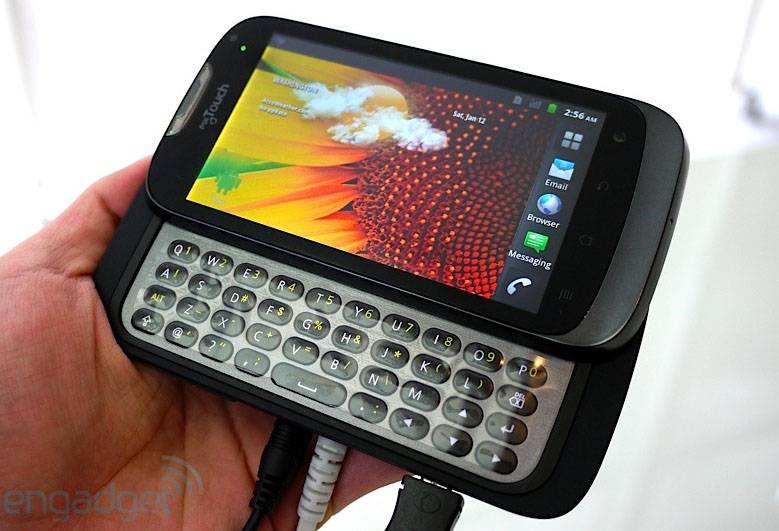 The MyTouch label has seen better days: when Huawei's still-unofficial pair of phones become the latest member of the family, it will have changed to its third manufacturer in less than a year. T-Mobile still isn't saying when they plan to unveil the slate and QWERTY phone, but Engadget got a look at it in Huawei's home office in China. After a few minutes with the QWERTY version of the new MyTouch, they came away impressed – it's not going to set the world on fire, but it looks like a pretty solid mid-range phone.
The Huawei MyTouches ( U8680 and U8730, respectively) look to be 4.0-inch Gingerbread phones with mid-range specs, and almost certainly mid-range prices. While not as swanky as some of Huawei's more powerful options, they seem to fit the bill well enough. Reversing the company's trend for unadulterated Android, it looks like both phones will be sporting a custom interface- though considering the rather poor experience we had with the T-Mobile Springboard/Huawei MediaPad, I wonder who made the final decision there.
Huawei is calling the QWERTY phone the Ascend G312, so we may see similar hardware pop up in other markets. Pricing and availability are up in the air, but early summer and ~$100 (with a two year contract, of course) seem like safe bets. While T-Mobile hasn't said why it took the MyTouch brand away from HTC and then LG, they may be trying out different manufacturers to see which one can best them, or just looking for the lowest bidder. In either case Huawei is a strong choice, since they're definitely on the rise in the mobile market.