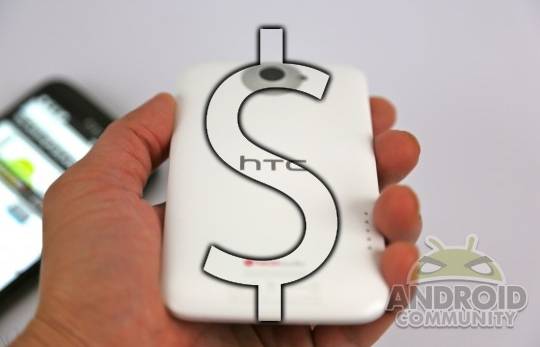 HTC unveiled the One smartphone last month and many are calling for it to be the savior. Time will tell just how accurate that ends up being, however it does look like the HTC One is off to a good start. The handset received the "Best Mobile Device" award at Mobile World Congress. The One took first above the Sony Xperia Z, however we are a bit curious as to whether that would have come out the same had the Galaxy S4 been announced. Without worrying about what could have happened, we do have some HTC financials to discuss today.
Specifically, HTC has reported their latest monthly revenues and to be blunt, it is not looking all that good. In fact, HTC is reporting a fairly significant drop when looking at the year-over-year. The report shows a monthly revenue of 11.37 billion for February 2013, which means a near 44 percent drop as compared to the reported 20,294 billion from 2012. Even more so, this is a drop coming from January. The report shows revenue of 15,536 billion in January 2013.
One factor here goes back to the HTC One. Or more specifically, the bit about it not yet being available for sale at the moment. Based on that thought we are looking forward to seeing what changes will come with the next revenue report. That is of course based on the assumption that users are even waiting for the HTC One. There are likely some, but timing plays an important factor and lets face it, we do have the Samsung announcement to take into consideration.
The HTC One is a solid phone, but solid or not, hinging the success or failure on one device does seem risky. The handset received fairly solid reviews across the board and brings a nice mix of hardware and software. And by software, yes, it is running Android, however the improvements that came along with Sense 5 seem to be appealing. While we wait for the release of the One and the next revenue report, make sure to check out some of our previous HTC One coverage including our hands-on.
[via HTC]