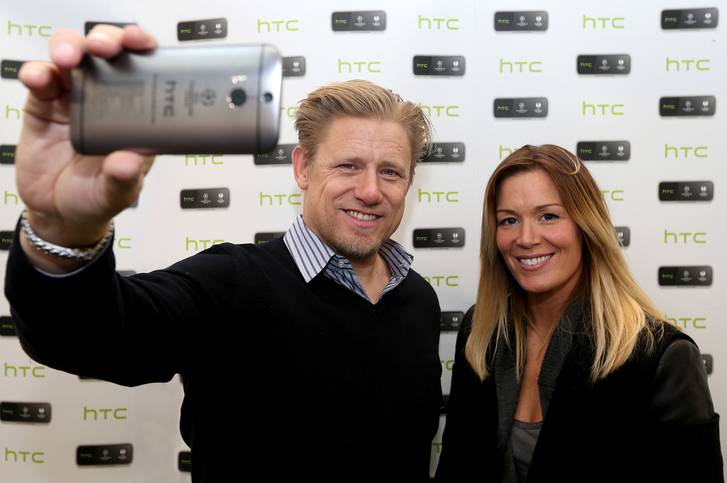 If you're a football fan who supports clubs like Real Madrid, Manchester United or Bayern Munich (among others), and if you're looking for a new smartphone, then you'd want to get your hands on this new baby. HTC announced they're releasing another UEFA Collector's Edition One M8 smartphone, and this time, it's not just the Champions League trophy and logo at the back.
In September of last year, at the start of the current season of the European club tournament, HTC also came out with their special Champions League One M8 as well. But the 2015 edition has more than just the trophy at the back. It now comes with the engraved names of the clubs that have won the tournament since its reinvention in 1992, won by French club Marseilles, up to last year's winner, Real Madrid, who've won it a record 10 times.
This handset is in partnership with UK retailer Carphone Warehouse and the deal was announced earlier today at an event with Manchester United's legendary Peter Schmeichel and Arsenal Women's goalkeeper Emma Byrne. Alas, there are no other bonus football features on this edition and still no free FIFA 15 game. It still has the same specs as the regular One M8, including a 5-inch 1080 display, Qualcomm Snapdragon 801 processor, 2GB RAM and either a 16 or 32 GB internal storage.
But even if you were willing to spend money to get one of these special edition smartphones, you won't be able to buy it from any retailer. HTC will be giving it away through a special contest that will run on its social media channels, specifically their Facebook, Twitter, and G+ pages. So better get ready to compete with the rest of the football fans for this UEFA Collector's Edition.
VIA: Pocket Lint