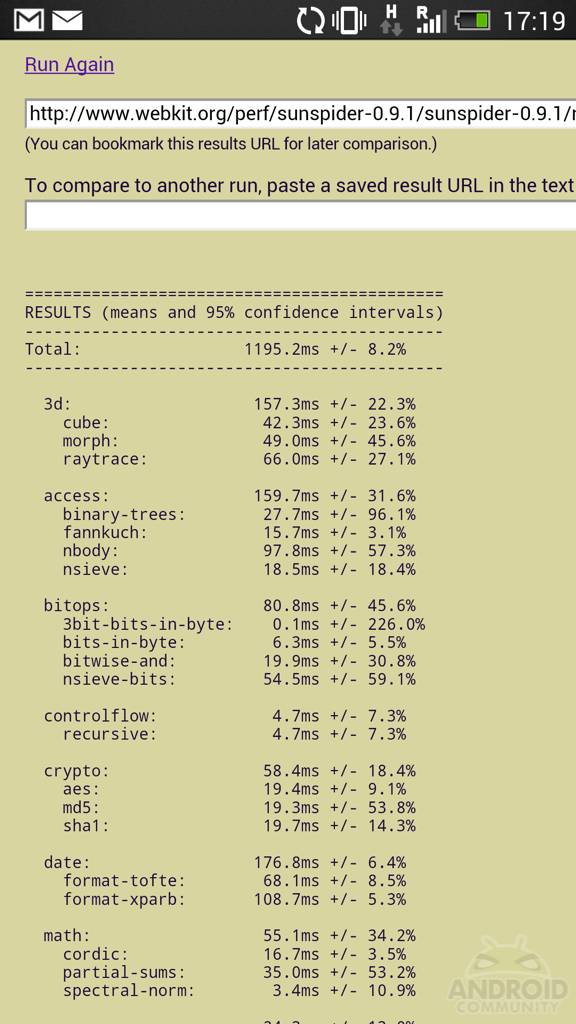 For those who missed all of the excitement this morning, HTC just announced their brand new smartphone for 2013 that will be arriving on multiple carriers throughout the world. The new HTC One is their flagship product, and is powered by the absolute latest 1.7 GHz quad-core Snapdragon 600 series processor from Qualcomm. Since we haven't seen benchmarks of that processor yet, and the One is brand new, check out the device blasting to the top spot scoring over 12,000 in Quadrant.
Yes you read that right. The HTC One scored 12,400 in Quadrant, blasting to the top spot with the highest score we've seen to date on a stock smartphone. Don't forget that this is also pre-production software and will probably be even better, and more polished come release date in mid March. Since we love benchmarks, we snagged one quickly of both Quadrant and Sunspider for your enjoyment.
Just for a little comparison. Last years HTC One X with the last-gen 1.5 GHz dual-core scored in the 4,500 range. Then the latest Snapdragon S4 Pro quad-core in the LG Optimus G and Nexus 4 barely breaks 7,000. Even NVIDIA's latest Tegra 3 quad-core overclocked to highly unstable speeds barely broke the 8,000 barrier — which was impressive and unseen before a few months ago.
So the new HTC One and Qualcomm's extremely impressive Snapdragon 600 nearly triples the performance from their last generation smartphone. I/O is an important part of benchmarks, and here it's clearly through the freaking roof. Well, basically everything is through the roof. Can you say King of the Hill! Qualcomm has an even faster Snapdragon 800 series coming this fall, but for the first half of the year this new Snapdragon 600 series looks to do some serious damage. Just as we mentioned above, it looks like the HTC One and Snapdragon 600 has just set the bar — and set it pretty high.
[device id=4676]