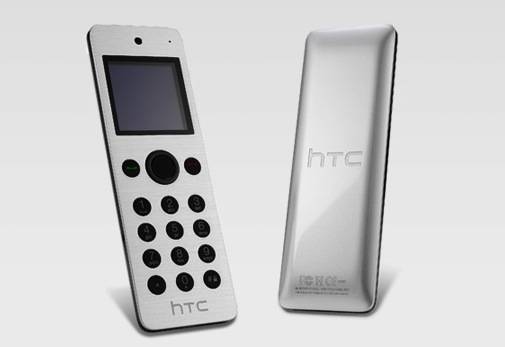 Early this year we reported on HTC's launch of the HTC Mini, a small candy-bar phone whose sole purpose is to connect to the HTC Butterfly, known as the Droid DNA in the US. Since then, there has been little word about it due to it being available only for the Chinese HTC Butterfly model. But it seems that the strange Mini is about to make a reappearance, this time in the UK market.
The HTC Mini's form and function is very simple. It is an NFC-equipped device that resembles an old-style cordless phone. It connects to the Butterfly and acts as an extended phone that can be used for making or receiving calls and text messages. It also allows viewing of phone logs and calendar entries from its monochrome display. It's built for those occasions that you need to leave your phone in one place and be somewhere else. It can also act as a remote control when the phone is connected to a TV via HDMI.
It seems that this quirky little handset will soon be available outside of China as well. UK online retailer Clove announced on its blog the coming availability of the device, now known as the HTC Mini+. It seems to have also gained some new features. HTC Mini+ will also be able to connect to phones through Bluetooth. Additionally, the Mini+ can also be used to control TVs using the Mini+'s infrared and an HTC Media Link HD.
There is no information when the device will actually be made available or if there will be a formal launch for it in the UK. In the meantime, Clove is already accepting pre-orders for the price of 54.16 GBP, roughly $83, without taxes or 64.99 GBP, around $100, including VAT.
VIA: the::unwired