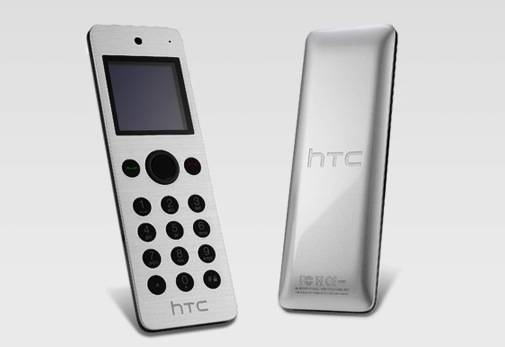 Today we've learned that HTC is set to offer a new device called the HTC Mini with purchases of their impressive 5-inch HTC Butterfly smartphone. This isn't a smartwatch that will sync to your smartphone, instead it's basically a mini phone — for your phone. The HTC Mini is an NFC-equipped remote control and handset that can do all sorts of things, and even make calls.
Yup. HTC has released a mini phone that will act as a phone for those who would rather not remove their real smartphone from a pocket or bag. Confused? Keep reading. The HTC Mini is an NFC-equipped remote control that will sync to the HTC Butterfly (China's version of the DROID DNA) and essentially become its companion.
Most likely this will also work with the HTC DROID DNA, but for now this is being exclusively offered and sold for China's variant only. As you can see it basically resembles an old candy-bar style dumb phone. It uses NFC or Bluetooth to sync to the Butterfly and from there gets all sorts of fancy. Check out the video below (not in English) for a better idea of what this thing can do:
https://www.youtube.com/watch?v=wF8fVl32AHU
In additional to making calls with the dedicated dial pad, it also offers a call log, text messages, calender entries and more all on the small monochrome display. Since we know you're wondering why anyone would possibly buy this, it does have a few noteworthy features. It doubles as a remote control with the D-Pad shown in the image while using the DNA with HDMI-out or mirror mode, you can use the remote to snap photos when the phone isn't in reach, and lastly they have a find-my-phone feature. If you lose your smartphone this nifty remote will trigger an alarm to help you find it.
Now I actually sort of want one. No word on official pricing, or if it will ever get released outside of China. We'll report back when we know more. Thoughts?
[via SlashGear]