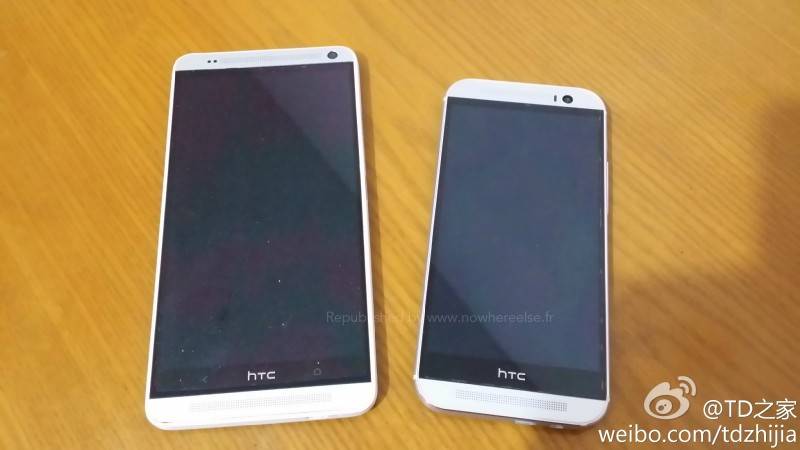 Some images of the "All New" HTC One leaked last week. Those were then followed up by a more official teaser image suggesting the camera would be a "lowlight expert." And now it looks like another series of leaked images have surfaced. This time around we are getting a solid look at the HTC M8 by itself, as well as sitting alongside the currently available HTC One max.
Up first is the gallery with the One max, and as one would expect — this new model HTC One is much smaller. For reference, the 2014 HTC One is expected to arrive with a 5-inch 1080p display. The One max has a 5.9-inch 1080p display. While we have yet to see any specific handset measurements for the 2014 One, this side by side with the One max does give us an good idea the overall size.
Next up with this latest leak is a series of images of the 2014 One sitting by itself. As you'll notice, the handset in the picture if from China Mobile. More to the point here, we are still getting a good look at the back of the handset, which features that dual-camera setup. The front also maintains the dual-speaker setup.
Aside from the 5-inch display, the 2014 HTC One is also expected to arrive with a Snapdragon 801 processor, Adreno 330 graphics, 2GB of RAM, and running Android 4.4.2 Kit Kat. While these specs are all still rumor at this point in time, HTC will be offering the official details at the March 25th announcement event.