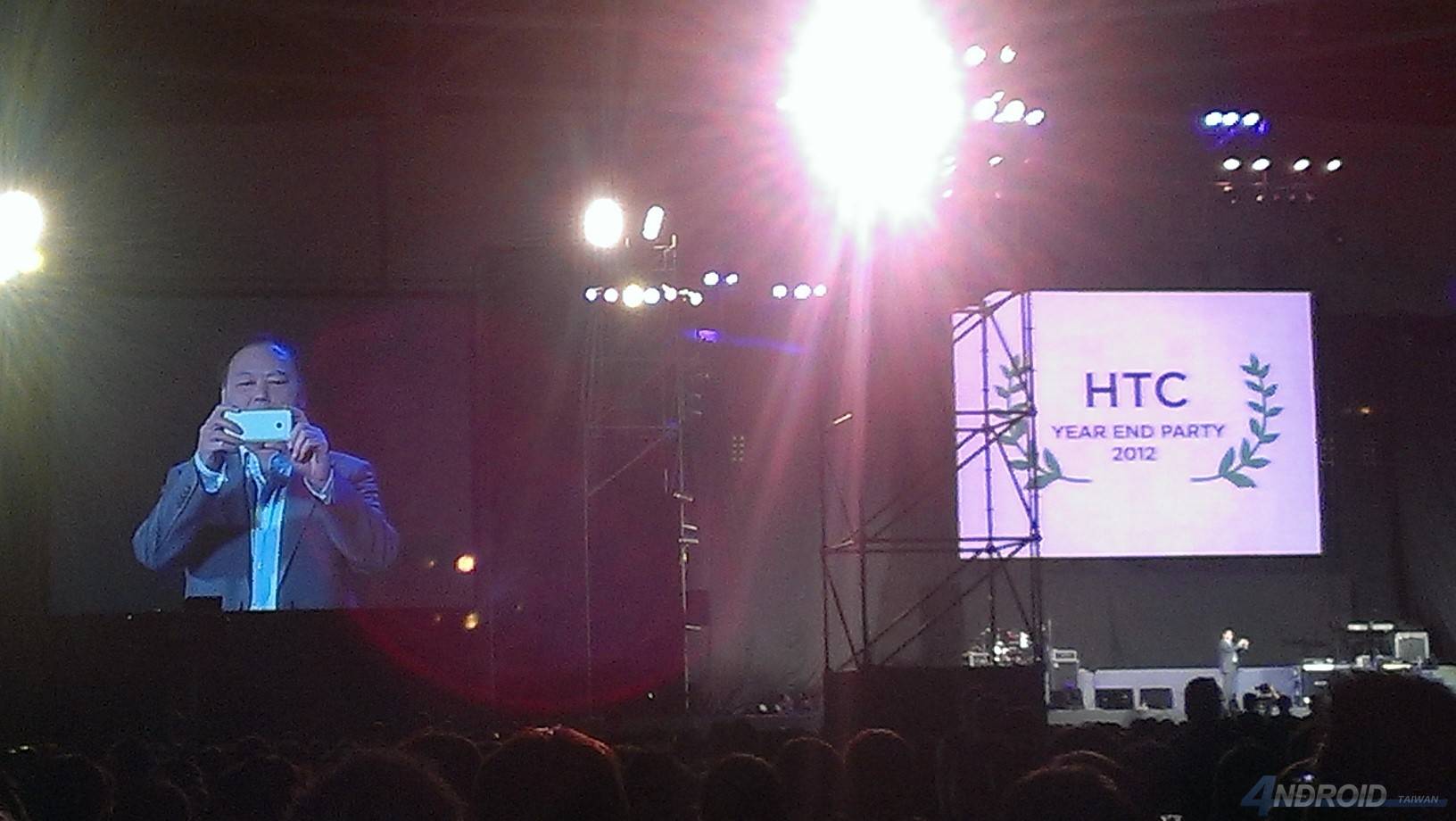 It seems pretty clear that HTC is going to be announcing the M7 shortly, however just in case anyone still had any remaining doubt as to whether the handset is real — this video should remove that doubt completely. You see, HTC CEO Peter Chou recently took to the stage during a company event and not only chanted M7, but also took out the phone to test the camera.That said, we should clarify that this was a private HTC event, however in the world we live in today, that video has since been found on the web.
Anyway, the details are coming by way of the Chinese language Mobile01 website and while we were not given any specifics in terms of specs, Chou did show the M7 in two colors — black and white. The video does not offer any closeups of the handset and based on that, it is near impossible to speculate in terms of display size. Needless to say, the phone looked average size and if nothing else, it was certainly not oversized.
You can get a brief (and somewhat distant) look in the above image. For a bit more entertainment though, click play on the video below to see Peter Chou leading the troops in a chant of terms such as HTC, M7 and HTC One. With this latest HTC M7 mention out of the way, lets touch back on some of the previous rumors. HTC previously announced an event for February 19 and that is believed to be when the M7 will be officially announced.
https://www.youtube.com/watch?v=bXk2SU6MxcQ
Otherwise, the specs are still looking like they will come in as a 4.7-inch 1080p display, quad-core 1.7GHz processor, 2GB of RAM, 32GB of internal storage, a 2300 mAh battery, 2 megapixel front-facing camera, 12 megapixel rear-facing camera, Jelly Bean and Sense 5. Finally, HTC is rumored to have the M7 available with several US carriers on March 8.
[via Engadget]