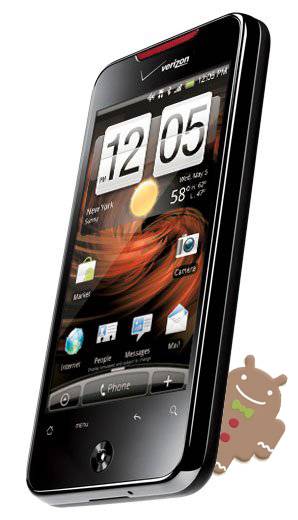 We have heard our fair share about the HTC Incredible over the past week. Earlier in the month we heard the Incredible would not be lucky enough to receive an update to Android 2.3 Gingerbread but that was quickly found to be untrue. Someone from support was wrong on that because not only was it indeed getting the update, but it was almost ready to begin rolling out already.
New details are showing the update was again delayed and not available but I have good news for you Incredible owners. It appears the official version being rolled out by Verizon and HTC has been leaked. The exact version listed right on Verizon's website seen here has now leaked and we have it available for download for those who don't want to wait.
This looks like the final build right from HTC, it shares the same version number from Verizon's documentation (4.06.605.2), and the same baseband (2.15.10.07.07) too. This is the full RUU leak so users will be required to wipe their data in order to flash the update. Without much talking, enjoy that Gingerbread you Incredible owners.
Installation Instructions:
Download this file (MD5: 096d841530dd2f223ef4a1b701c7d429)
Rename the file to PB31IMG.zip
Drop it to the root of the SD Card
Boot into the bootloader
Flash as usual
Be sure to remember that you assume all risk involved in flashing these leaked files. Do this at your own will and we hold no responsibility for your actions. As always I'd perform a nandroid backup as well as backing up all user data and settings before doing a wipe just to be safe — I always do.
Enjoy!
[device id=390]
[via Android Police]