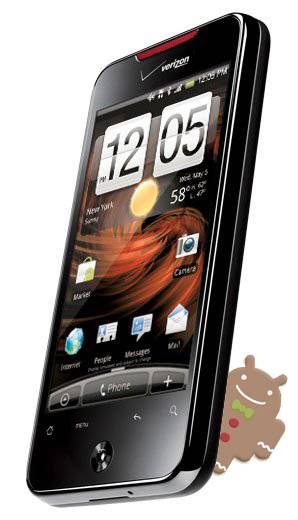 Hardware manufacturers and cell phone companies try to avoid fragmentation of the many different versions of Android OS, but some phones are bound to be left behind. Of these, the HTC DROID Incredible was thought to not receive the upgrade to 2.3 (Gingerbread). An owner of the device questioned a Canadian HTC customer support rep to when he should expect his update. They promptly replied that "the Droid Incredible is not on that list" for future updates.
Yet recently, another E-Mail has surfaced stating that "The Droid Incredible is still slated for a Gingerbread 2.3 update". The US HTC representative expressed that their is no estimated date for release, and that the update was definitely not cancelled. This is great news, yet hearing it from an official Verizon representative is what we are all waiting for.
Personally, there should be no reason for HTC or Verizon to cancel this update. It has sufficient hardware for running Gingerbread, and other devices with nearly identical specs (EVO 4G, myTouch4G) have already been updated successfully. Unofficial updates to Gingerbread for practically ancient phones (HTC Hero, HTC G1) have been available for months now, so it shouldn't prove to be a problem.
If the phone wasn't on HTC's list, then maybe the update is far from ready; nevertheless, we should expect it eventually.
[via Phandroid]
[device id=390]