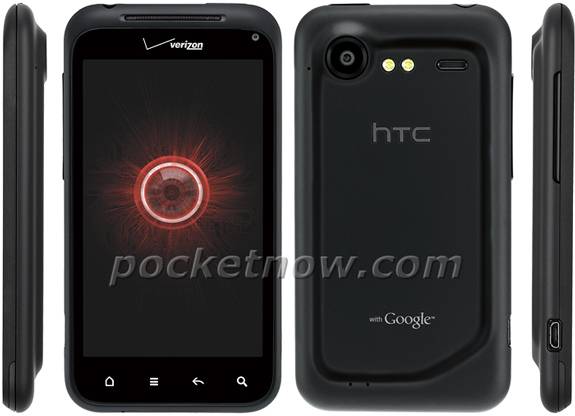 We mentioned late last month that het Verizon roadmap had leaked and one of the smartphones on it that looked interesting was the Incredible 2. The first press photos of the smartphone have tipped up online and the thing looks pretty cool. Naturally, the device runs the Android OS.
Since the device isn't officially official at this point, we don't have the full specs with launch date and pricing. The launch has been previously rumored to be on April 28 and we have a few weeks until then to see if that is accurate. With the press shots turning up the launch has to be close so perhaps we will get an official announcement soon to confirm pricing and launch date.
The Incredible 2 is a rebranded Incredible S smartphone. Naturally, the red robot eye is prominently featured in the press shots and the name will be Droid Incredible 2 to fit into the previous offerings from Verizon in the Droid family.
[via PocketNow]