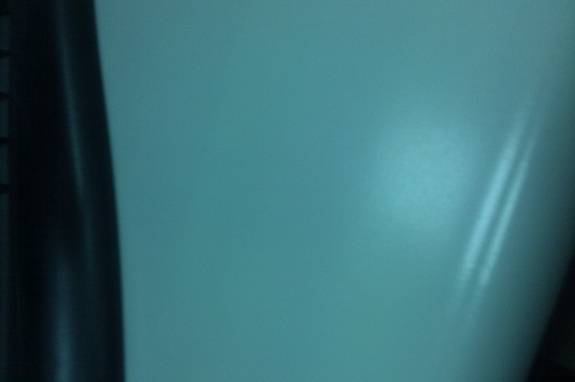 HTC made a commitment to a "hero" strategy for phones in 2012, culminating in the One X, One S and One V models. But it would appear that these aren't the only ones they've got up their sleeve: PocketNow spotted a test photo from something called the "HTC Golf" in the EXIF data. The three-megapixel photo isn't much t ogo one, just showing a teal background of some kind, but they've also got some alleged specifications to go along with it. There's still room for the very bottom of the low-end in HTC's new lineup (the sort of niche formerly filled by the Wildfire S) though we're still a little surprised to see yet another entry so soon.
The rumored specs include a 3.5-inch 480×320 display, 512MB of RAM and 4GB of ROM and a processor somewhere below the gigahertz mark. These numbers put it at just below the HTC One V in terms of power, flexibility and screen size, though considerably higher than HTC's current entry-level offerings, especially if it includes Ice Cream Sandwich and Sense 4.0. Note that "Golf" is almost certainly a code name – a new phone will probably get another letter designation in the One family. Though the appeal of having a phone and a VW with the same name is somewhat appealing…
While it may seem like the HTC One V is as low as you can get in the phone market without seeing diminishing returns, that's likely only true for North America, where gigantic subsidies push the prices on phones down in exchange for the yoke of multi-year contracts. A cheap phone like the Golf is especially useful for teens or others who can's afford to put down the local equivalent of $500 or more just to stay connected. Expect to see more revealing information on the Golf, including a more up-to-date moniker, within a few weeks.