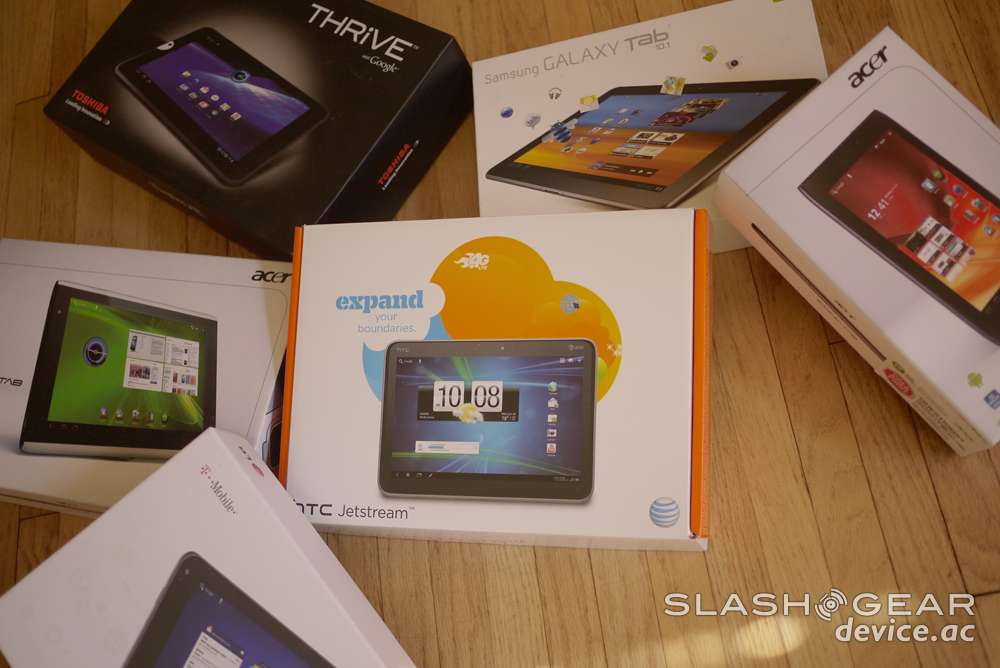 News today has confirmed that HTC will be throwing up the white flag and dropping out of the tablet market — at least here in the US. The fierce competition from Apple, Amazon, Samsung, and ASUS has made the tablet market a tight one here in the US, and today HTC has decided to pull out and aim their efforts elsewhere.
HTC didn't have too great of a track record with tablets to start. With their HTC Jetstream being awesome but severely overpriced, then their smaller Flyer being a 7-inch device running on Gingerbread at the time. It's safe to say they just didn't get nearly the traction they were expecting — but at the same time they didn't roll with the punches as Samsung has.
HTC's online communication manager Jeff Gordon confirmed the news today. Stating that while they are exiting the tablet game here stateside, they won't be gone for good. Gordon mentions that while things are stiff now with competition, if they see an opening where they can be competitive they'll surely be jumping back in with both feet. This is what Jeff had to say:
"It was a great learning experience," and that they are "watching that market very, very closely."
So for now it appears that HTC will no longer be releasing any tablets, but in the future we could see another appear. This also makes us wonder if they'll be focusing all their previous tablet efforts on the phablet market instead. We've heard multiple rumors of a 5-inch 1080p smartphone/tablet hybrid coming soon as the HTC DROID Incredible X — so this could be the final result of that. We love HTC's hardware and hopefully they can get things back on track despite poor sales.
[via SlashGear]