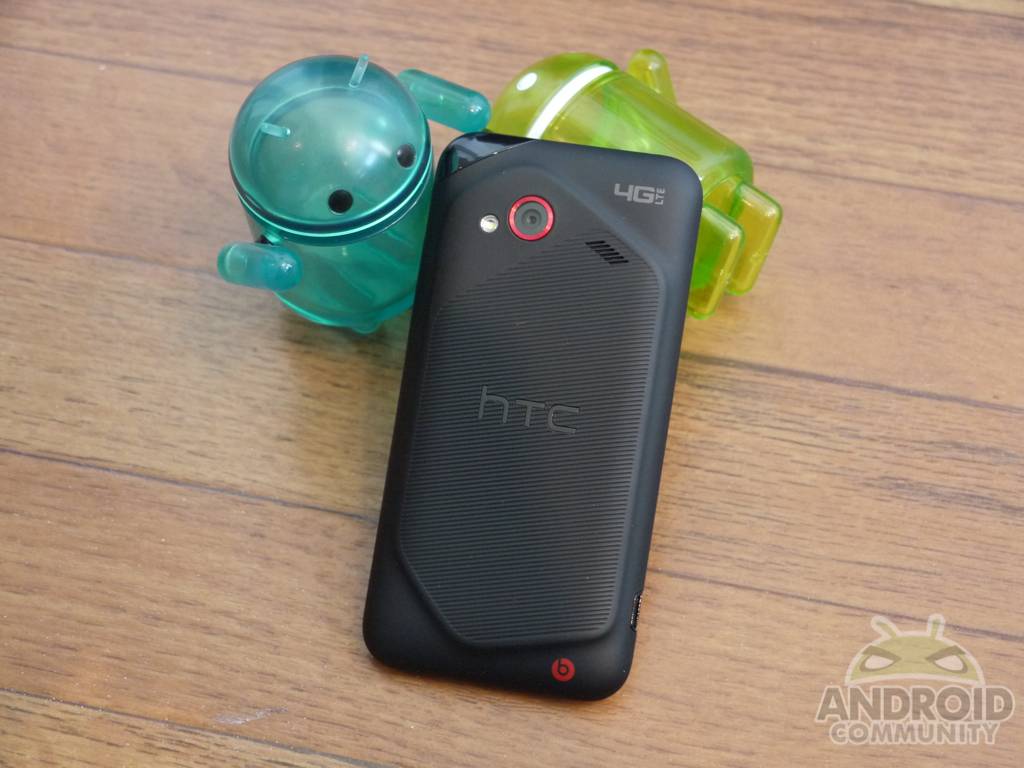 This week we've been given the opportunity to check out the latest DROID to grace the Verizon 4G LTE lineup, and that is the DROID Incredible 4G LTE. This pocket friendly and conservatively sized device comes in at a great price and has some awesome specs to back it up. The new Incredible 4G LTE follows right along with previous models, only this time it's better. Is this phone deserving of your dollar? Read on to find out.
Verizon opted not to offer an HTC "One" caliber device like AT&T or T-Mobile have done with the HTC One S and One X, but this is as close as you'll get from Verizon. Other than a smaller screen and a few minor differences you'd hardly tell though. To start things off check out our hands-on and first impressions.
Hardware
The Incredible 4G LTE follows along nicely with the previous DROID Incredible devices, down to the red accents and odd-shaped rear battery door and all. Getting a bump in all specs, including a slightly larger screen this phone is worth a look for the D-INC fans out there. Mix the HTC Rezound with a slightly smaller HTC One S and the Incredible is what you get.
We have the same dual-core Qualcomm S4 processor as the HTC One X (AT&T) and the Galaxy S III so this phone packs plenty of punch although is only running at 1.2 GHz instead of 1.5 GHz like the others. HTC's tossed in 1GB of RAM, 8GB of internal storage, micro-SD support for expanded storage and an impressive 8 megapixel rear camera. In HTC's usual fashion we have the red power/wake button up top accompanied by the 3.5mm headphone jack and a noise cancellation microphone, then the volume up/down rocker on the right — which is surprisingly not red like the power button and camera accents. Then the microphone on bottom and micro-USB for charging and syncing is the lone port on the bottom left.
Overall the design and build quality is exceptional, just like everything from HTC. The soft-touch matte back with the same rugged design and speaker grill will be familiar to any previous DROID Incredible owner, and the slits in the design gives you an assuring grip. The volume buttons can be hard to press at times, and are a bit stiff if you ask me. All of this is enjoyed on a 4-inch qHD 960 x 540 resolution (275ppi) display and Android 4.0 Ice Cream Sandwich.
Software
The software on this device is essentially the exact same as we saw on the One X and One S, so is nothing new and you can see that extensively detailed in their respective reviews linked to below. Running the same Android 4.0 Ice Cream Sandwich and Sense UI 4 everything was smooth, stable, and very quick during daily use. For some reason it does seem a little slower than the X, but that could just be the smaller screen playing tricks on me. Overall performance was still swift and I experienced no lag in the speedy Sense UI. This was all confirmed once I ran some benchmarks and saw how well the new Incredible performed.
As you can see above performance is very much improved over the last DROID Inc. The dual-core processor kept things moving along extremely quick and was near the top of most results except for AnTuTu where quad-core devices are king of the hill. As far as pre-installed bloatware we have the usual Verizon apps like My Verizon, VCAST, Navigator, and more. Then nicely they've added Real Racing 2, Golf 3 and Kindle Reader for games and media consumption, but that is about it. Can't forget the awesome NFL Mobile app exclusive to Verizon — Go Packers!
Camera
Just like all of the other recent phones from HTC the Incredible 4G LTE has an impressive 8 megapixel rear camera and LED flash. The only difference here is the "ONE" branded phones have a dedicated HTC Imagechip processor for enhanced photos. The Incredible doesn't feature this and can't do the same burst mode that takes up to 99 photos. Other than that small change the camera seems to be on par with the others and takes stellar photos inside and out. To test the camera here's a few pictures I took using the INC's 8 megapixel camera of the devices box.
Battery Life & 4G LTE
Battery life and network performance goes hand in hand. Everyone knows 4G LTE will cause a slight drop in battery life but with the Qualcomm Snapdragon S4 processor this has been seriously improved. Just like with our HTC One S review the battery life here has been impressive. Between the slower clocked processor and smaller screen I've managed about 15 hours of moderate use from the Incredible 4G LTE while on 4G. They did drop in a slightly smaller battery being only 1700 mAh but that matches the smaller screen quite well and battery life was zero concern. Standby battery life is amazing too and if you barely touch it throughout the day it should last well over 30 hours.
As far as 4G LTE speeds go you know you'll have the best coverage and fastest speeds with Verizon. Their continued rollout makes them a great option. I only saw speeds around 12-15 Mbps here in Vegas, but on the strip this increases to well over 20-25 or faster. Being the first Incredible with 4G LTE you'll love the speed increase (in more ways than one) if you're upgrading from a previous model.
Wrap-Up
Now the choice here for potential customers is do you go with the Incredible 4G LTE for the lower price point ($149 with $50 MIR) or do you opt for the larger, faster Galaxy S III. They both run Android 4.0 Ice Cream Sandwich and have the same processor. It really is a toss up and could go both ways. I'm a fan of the Galaxy S III and the larger screen myself. For the HTC fan, previous Incredible user, someone that doesn't want a large 4.8-inch device, or someone on a budget the DROID Incredible 4G LTE is the best buy for $149. The Rezound is essentially it's little big brother with a slightly larger screen but still awaiting ICS and having an older processor.
The Incredible 4G LTE might not be the biggest, best, thinnest, or fastest phone on the block but has impressive specs and a great price to match it. This is clearly aimed at dominating the 4-inch market and does it easily. Until Verizon gets an HTC "One" device (if they do at all) the Incredible 4G LTE is the best HTC phone to get from the carrier.
It's a perfect package that isn't too big and isn't too small. With a great price of $149 it's available in store and online starting today, July 5th. What are you waiting for?
[device id=2464]