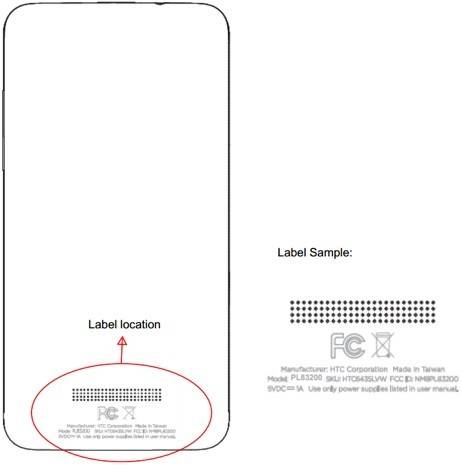 The much-rumored HTC smartphone complete with a 1080p HD display in a 5-inch phablet form factor is getting closer to our hands by the day. After some official press photos leaked late last week, and again this morning, it looks like the HTC DROID DNA is getting checked out at the FCC. This brings this phone just one step closer to officially launching on Verizon.
The HTC DROID DNA, known as the dlx, has just cleared the FCC after going under the microscope which only means one thing. And that is that it's headed to US shelves sooner than later. We've been hearing some rumors for a December launch date, recently as early as December 6th so things are starting to align here.
The HTC DROID DNA, for those that don't know, is said to sport HTC's new 1920x1080p full HD SLC3 display, be 5-inches, rock Qualcomm's 1.5 GHz quad-core processor, 2GB of RAM, 16GB of storage (possible a 32GB model too) and be powered by a decently sized 2,500 mAh battery. Initial leaks suggested Android 4.1 Jelly Bean, and most likely that will be exactly what we get.
Today's FCC filing has confirmed the rumors that this device is indeed complete with Verizon 4G LTE radios, as well as GSM for those global roaming features Verizon's been touting. Between website leaks, press photos, and now this we're pretty certain this will be hitting Verizon shelves soon. Hopefully it's before Black Friday but we're still expecting an early December launch.
[via Engadget]