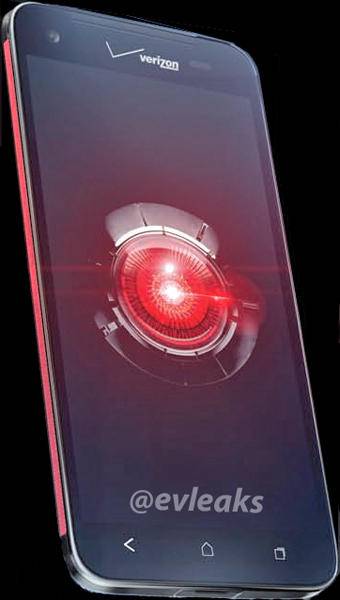 HTC's upcoming smartphone in the DROID DNA sure looks exciting. Late last week we received our first official press render and official leak of the new 5-inch 1080p HD smartphone phablet and over the weekend we received another. Not only that but a few rumors are stating a December 6th release date for HTC's new flagship.
Our pal on Twitter known as @evleaks has delivered once again, giving us an even bigger HD picture of the upcoming HTC DROID DNA. Which you might also remember being called the Incredible X, or the dlx. This 5-inch 1080p smartphone with a blazing 440 ppi display, quad-core processor, 2GB of RAM and more is officially headed to Verizon with 4G LTE.
We've heard plenty about this phone over the recent weeks. The HTC J Butterfly, but for Verizon Wireless and possibly others. According to multiple leaks the DROID DNA will in fact come with 16 and 32GB of storage options. Then Verizon and HTC opted for a larger 2,500 mAh battery in this model, something I'm glad to see although still believe it could easily be bigger.
The Galaxy Note was 2,500, and the new Note II is 3,300 so clearly Samsung has made the right choice. Hopefully HTC does the same but we'll have to wait and see. Since revealing the image back on Friday we've received a few tips the HTC DROID DNA will arrive on Verizon Wireless come December 6th for $249. Previous rumors suggested $199 though. As usual, nothing is final until Verizon says so themselves and we could see a different price, and a later date as they're usually in no rush to the market. Stay tuned for more details on this impressive looking phablet from HTC.