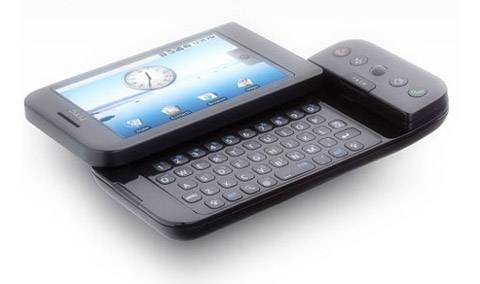 HTC has been rolling out additions to its bootloader unlock program at HTCDev for months now, much to the approval of Android modders everywhere. If you've got an HTC Android phone or plan to buy one , odds are overwhelming that you can either unlock it now or you'll be able to soon. Yesterday HTC added a 60th phone to the unlock tool: the HTC Dream, the mass-market version of the Google G1, the very first retail phone to run Android. The HTC Dream was first sold in October of 2008 and discontinued in 2010.
To forestall confusion, let's point out that the HTC Dream and the Google G1 are technically separate devices: as the original developer phone, the G1 could be unlocked fairly easily with a series of fastboot commands. The Dream, however, was a more consumer-oriented version of the same hardware with technically locked software. That didn't stop enthusiastic modders from finding a root exploit and unlocking the bootloader anyway, running all sorts of mods and custom ROMs even today. But now it's official, and the significance of the gesture is not lost: HTC is telling its customers that if they want an open platform for modding, they can have it.
With high-end Android phones now entering their fourth generation and Android tablets on the rise, the G1/Dream has become something of a dinosaur. Even the cheapest of Android phones released in the last few months can run circles around its 528Mhz processor and 256MB of RAM. But it'll always have a place in our hearts as the one that started it all: a platform that now makes up half of the worldwide smartphone market. Cheers, HTC – Google couldn't have done it without you.
[via Ubergizmo]