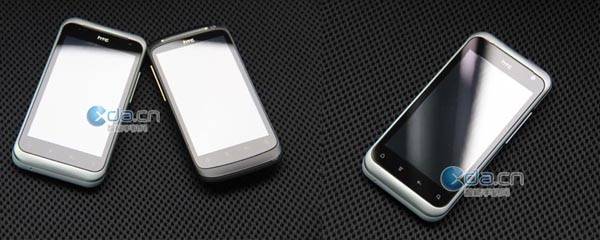 The HTC Bliss smartphone for women that we have seen a few rumors about is hitting the streets again today. Another sighting has appeared and someone was able to snap a few good, quality photos of the device. We originally heard a nice greenish color would be wrapped around the device but these new pictures make it hard to tell.
A few weeks ago we also received a few leaked photos of the Bliss but they were blurry and didn't reveal much so these new ones are much appreciated. We've heard a few rumors that this device will be aimed right at the ladies in the smartphone world, sort of like the HTC Glamor. Seen next to another device in the pictures above we can assume it will most likely have a 3.7″ display and we've already heard an 800 Mhz processor, 5MP camera on the rear with VGA front camera for video chat.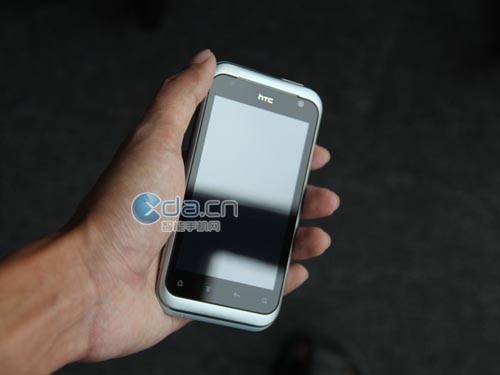 Original reports suggested it would have a charm type attachment or something that would light up whenever a user receives a notification. The picture above it appears the back has a different texture as you can see that lip on the bottom. Suggesting maybe the bottom of the phone or the back will light up upon receiving said notifications. That original idea can be seen here. Sources are also claiming Android 2.3 Gingerbread as well as Sense UI 3.5 and that the phone will have a few unique features other HTC offerings do not. This lines up nicely with the fact it will be aimed for women and might have a unique notification lighting system and more.
We should be hearing more about the HTC Bliss shortly, maybe during the upcoming HTC event so be sure and stay tuned.
[via SlashGear]