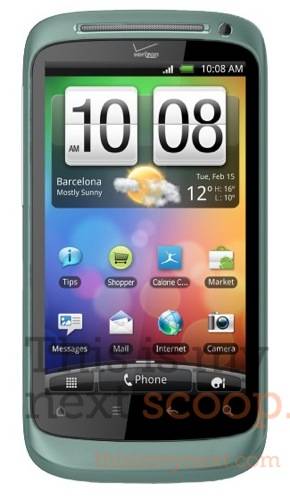 An Android smartphone made and designed specifically for women. I know I found it a bit of a surprise when I read it myself, but according to sources it looks like HTC has been fishing around with the idea for quite a while now and they plan to do just that. Bring a HTC Android phone to Verizon that will target women in particular, and I sort of like the idea. From what we have gathered they are targeting women in the 20-30's range that are part of a group that will be testing the device that is supposed to come to market this year.
Take note that the image above is a mock-up of what it is supposed to look like, not an actual picture or release from HTC. The phone wont just be purple, or pink and have a makeup blocking layer on the screen or anything. They actually have put thought into this idea with apps such as calorie counters, and shopping comparison apps like ShopSavvy. According to thisismynext the greenish color in the photo is supposed to have a "calming effect" on the user, as well as a extra rubbery back for women to have an easier grip on the device. Something I think all users would enjoy.
Obviously this blissful phone would be running Android, and most likely the popular HTC Sense UI, but versions of those are both unknown at this time. We can assume the latest versions if it's coming out later this year. Sense 3.0 makes sense (no pun intended). The most interesting part about this to me was the fact they plan to have an accessory that attaches to the device with a cable that they are calling a "charm indicator". Like those little charm things that people had dangling on their old Nokia's or RAZR back in the day, only this new design will light up and alert the owner of a missed call, or incoming text message, as well as making it easier to pull the phone from tight jeans or a purse as women are always doing. I personally miss the LED notification light from the G1, Nexus One, and Droid on most these new phones, so I like this feature a lot myself also. Just saying!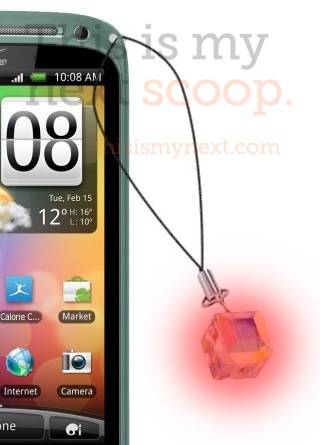 I would take all this with a grain of salt, for now it is just news. Targeting a specific group for a smartphone makes sense, but sort of doesn't at the same time. I'd want everyone to buy my phone, both men and women. Last bit of information according to source is that this would be a typical HTC device like the Desire S and Desire Z, and if they mated you would get the Bliss, with no keyboard and a little thinner. Sounds pretty nice for all those android women we love here at AndroidCommunity. Stay tuned for more.
[via thisismynext]