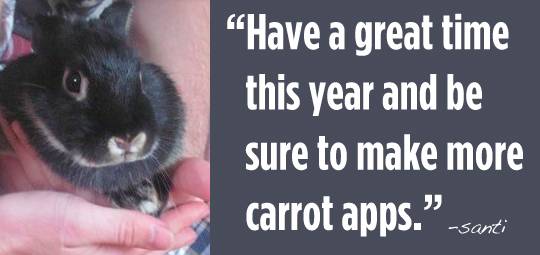 Android Community would like to wish everyone in the world a very happy new year, with special greetings from Cai Shen Dao, the Chinese god of wealth! Technically having switched over to the new year yesterday, today is what we consider the first full day of complete new years celebration. This is the year of the RABBIT! That means that while you should continue your quest for greater operating systems and functionality in your digital life, you should also remember to take it easy and have a super hoppy time.
Also we've got a bonus greeting from one of our official mascots, miss Santi the bunny, who has in fact a special greeting for all you Android developers out there.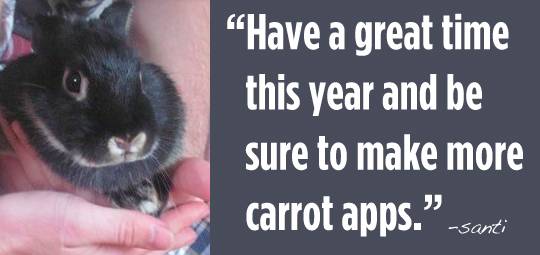 Happy Chinese New Year from Android Community!