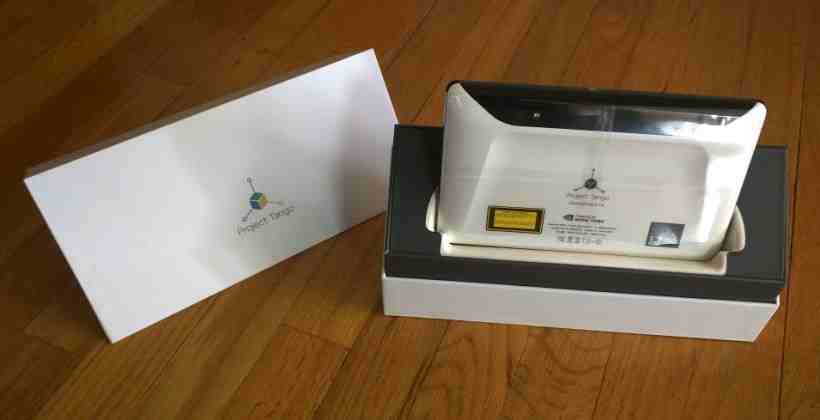 If you're a consumer, it may be hard to figure out what to do with Google's Project Tango – which is really a high-powered tablet manufactured by LG with very special cameras and sensors that will be able to scan, map, and render real-world environments to 3D images. The tablet is powered by an NVIDIA Tegra K1 chip and costs USD$1,024. But the device is specifically targeted for developers — to whom Google has started shipping the device — so you wouldn't have to answer that question yet.
So what exactly do you get for your USD$1K? The Tango tablet itself has a 7-inch screen with a 1920×1200 resolution. It runs on Android 4.4.2 KitKat (yep, no Lollipop yet), with a range of highly specialized cameras on the front and back. The end goal is to be able to map and render environments and objects in 3D.
Aside from that, it includes a mini-dock for charging (and doubles as a stand for the tablet as well), and the pin for releasing the 4G nano SIM slot, confirming the fact that yes, the tablet will have LTE connectivity. The issue really is that Google wants this high-end piece of developer gadgetry in the hands of people who will be able to contribute and help design useful programs and apps for the device.
The tablet is not out in the market, but LG has promised that it will make a consumer-targeted counterpart of the Tango in 2015. That is just a few months away, so we will await what LG has in store for us.
VIA: SlashGear