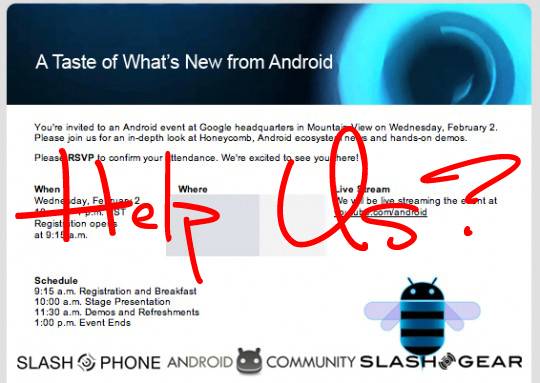 It's Tuesday night of a generally slow news day. Tomorrow is the big Android 3.0 Honeycomb showcase event in California and we'll be there to cover the press event to it's fullest! However, we need your help – what would you like to see more of regarding the Android operating system?
We will definitely be getting some hands-on time with the operating system, so expect countless videos and picture galleries. But as far as what to cover, what would you like to see more of?
If you're completely oblivious to the changes in Android 3.0 Honeycomb, check out our extensive guides here for both users and developers:
Also, to make sure you're always in the know regarding Honeycomb news, be sure to follow our extensive Honeycomb coverage.
So, what would you like to see demoed tomorrow? Let us know in the comments!