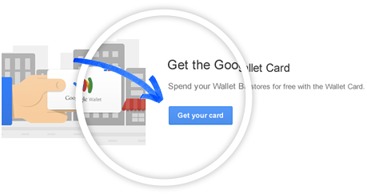 Just before Google I/O, rumors surfaced that Larry Page shelved an idea for a physical Google Wallet card. The only thing we really knew was that the program wasn't up to snuff, though the gritty details were not disclosed. Google Wallet's chief then stepped down, signaling a shift in the way Wallet would proceed.

We had long ago written off the Wallet card from Google, but it's here. Wallet customers have begun receiving invitations to order the card. Just like any other credit card, you simply activate it once it arrives, and you're on your way.
Unlike a traditional credit card, there is no credit check. The Wallet Card serves as a physical manifestation of your existing Wallet account, save for one feature. The Google Wallet site describes it as "a physical prepaid debit card that allows you to access your Wallet Balance in the real world, at ATMs, banks, and wherever MasterCard® Debit is accepted." So, unlike the web version of Wallet, it doesn't sound like your credit cards can be linked to it. If you want to use Wallet as a sort of prepaid banking system, though, this is a great service.
The use of Wallet as an NFC payment solution has been well documented, as it struggles to find its way. Carriers refuse to adopt it, retailers aren't set up to receive payments, and we find little need to turn to it. With a physical card, we might just start using it a bit more. This is a great solution for vacations, as the Wallet Card could be used like a travelers check in credit form.
Keep a few things in mind, though. Only those who have gone through the identity verification process for Wallet will be invited to get one, and it's invitation only right now. Once ordered, Google notes it should arrive in 10-12 days, so the anxious few won't have to wait long at all.