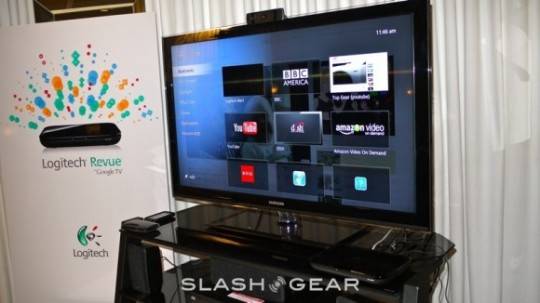 You remember when I mentioned a few weeks back that Google TV was set to get an update "soon" that would bring with it access to the Android Market? I admit I was excited about that update landing so you can play games on the thing and get access to apps and more. The latest update is here.
The new update has started rolling out for Google TV and Google saw fit to not include Android Market access. The new update brings the Google TV software to v1.3 and adds in some new stuff, but none of it is really that exciting.
The update allows for better WMA audio file support in the media player. It also integrates Netflix and CNBC Real Time integration with more verve. You get smoother song transitions in Pandora and Sony devices get support for Music Unlimited in Qriocity. The update also adds support for more discs to the Blu-ray player it's embedded in.
[via Phandroid]