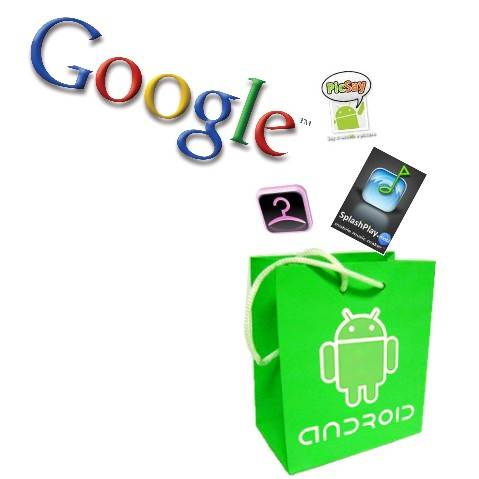 Google has started replacing the applications in the Android Market after taking down 75 percent of them on Monday. Developers quickly chimed in telling us that that the applications that were available the week before were demo apps, they are now putting the production versions of them all back but this time they are slipping in a few godsend apps as well.
Google plans on having between 40 and 50 applications ready to go in the Android Market by the time the phone is "officially" released. Applications that were previously in the Android Market such as ShopSavvy, Any Cut, Shazam and PicSay back now back accompanied by new apps like MySpace Mobile, imeem and Moile Banking by Bank Of America.
PicSay is a solid, easy to use picture editing applications that allows you to do simple things such as add a conversation bubble or ad add color to photos that are on your microSD card. Imeem is a music based application similar to Pandora for iPhone. This application allows you to search for popular music and stream it directly to your device.
Photo courtesy of Android Community member heyitsnan.