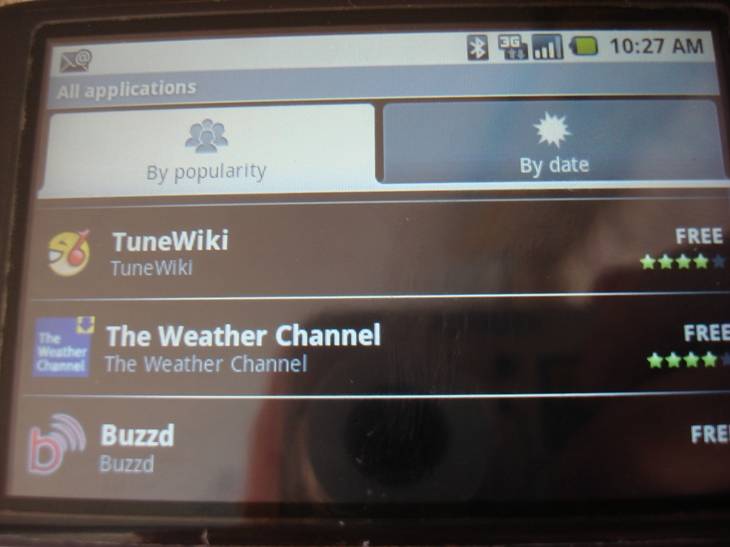 As people start receiving their pre-ordered T-Mobile G1 phones, they are going to be very disappointed to find that the 50+ applications that were reported in the Android Market have now been stripped down to only 13. Many of the top applications that have been reviewed already will not be there.
While we are not sure why Google has decided to do this, it does not seem like a coincidence; more than likely it has something to do with customers receiving their G1's today. It may be because they want to cut down on initial bandwidth usage for the launch, other theories are that Google may be doing a last minute quality check on the applications to ensure all work really well on launch day. Why do you guys think they took down so many applications last minute?
See below for a full list of currently available applications.
AccuWeather.com
Plusmo College Football Live
Myspace Mobile
imeem for Android
Plusmo Pro Football Live
BlueBrush
Maverick
MyCloset
Cab4ME Light
e-ventr
TuneWiki
The Weather Channel
BreadCrumbz
Buzzd