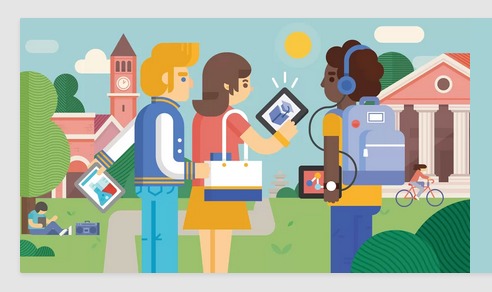 Google made a promise last month to help out students by introducing a textbook category in its Google Play Books Store. It has now delivered on that promise just before the fall semester starts. A good number of books on a variety of different subjects are now available and are on discount for a limited time.
Tech companies have started to turn its eyes to the education sector as a viable target market. Just this week, Intel unveiled two tablets designed for students and educational settings. In its event last month, Google revealed that it will be providing textbooks on its Play Store from five of the top publishing houses, namely, Cengage Learning, McGraw Hill, Macmillan, Pearson, and Wiley.
Google has added those books today without much fanfare. The total number of books available for purchase is still unknown, but it seems to cover a wide range of topics such as computers and technology, math and sciences, literature, history, law, medicine and a whole lot more. Like apps in Play Store, users will have access to product descriptions, reviews and ratings. Additionally, you can read a free sample of the book directly inside the Play Store.
For a limited time, probably until the semester starts, the textbooks are being offered with a discount, up to 80% off on some items. Buyers will be able to compare the discounted digital price with the original retail price. Some books are also available for rent, also on discounted prices. Availability is currently limited to the US and there is no information if or when the textbooks will be available to other regions.
VIA: SlashGear